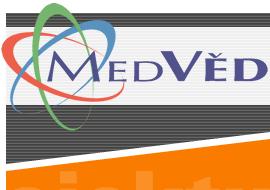 TITLE OF THE INITIATIVE
:
MedVed - Project for science medialization and popularization
MedVěd - Projekt medializace a popularizace vědy
REFERENT(S)
:
University of the child age (Univerzita dětského věku)
Faculty of Science, Palacky University Olomouc, www.upol.cz
BRIEF DESCRIPTION OF THE INITIATIVE
:
Project "Medial Accentuation of Usefulness of Exact Science and Perspectives of Studies of Natural Sciences – MedVěd"
Cycle of attractive lectures on natural sciences for children between 8 to 11 years; lectures on weekly basis; in year 2009 covered subjects such as biology, physics, geoinformatics, geography, and math.
About 100 participants per year
3rd year of the event

OBJECTIVE OF THE INITIATIVE
:
To invoke interest among school children about natural sciences and make natural sciences an attractive subject among the group of elementary and secondary school students, university students and general public (i.e. participating children as carriers of ideas and enthusiasm about natural sciences). Project´s goal is to show scientific subjects as perspective for the 21st century and very desirable from the perspective of future career and personal motivation.
TARGET GROUP OF THE EVENT
:
Primarily elementary school children
ACTIVITIES CARRIED OUT IN THE FRAMEWORK OF THE EVENT
:
Lectures and experiments
IMPACT OF THE EVENT
:
Local (the city of Olomouc – central Moravia – and its surroundings)
RESULTS REACHED
:
About 300 school children participated in last 3 years of the University of the child age
EVALUATION OF THE INITIATIVE
:
Good tool to enhance interest in natural sciences in school children and via them also in wider public (transfer of knowledge and curiosity to their families); unfortunately no chemistry subjects involved in the third year of the event; despite the fact that the project MedVed ends, the Faculty of Science plans to continue in organization of the event and therefore ensure the sustainability of its idea.
NAME OF COMPILER
:
Petra Kinzlova
NAME OF INSTITUTION
:
ICT Prague, Department of Science and Research
ROLE
:
Member of CIAAU Research Team in ICT Prague