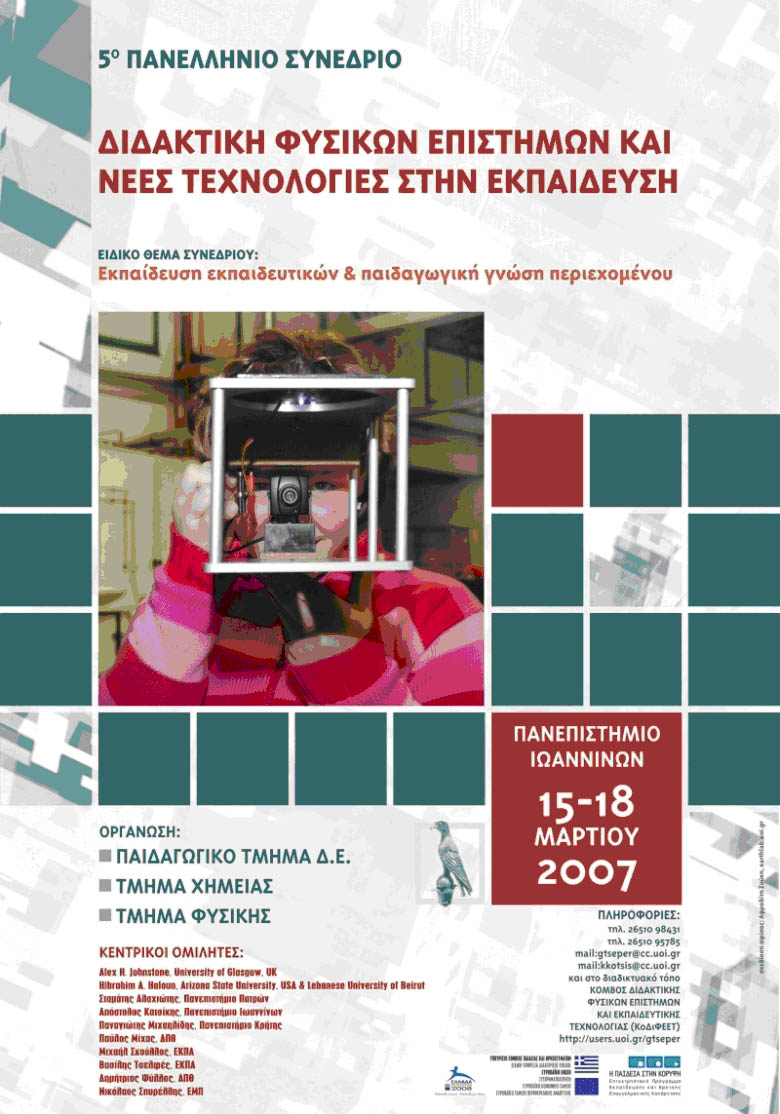 TITLE OF PRODUCT
:
Development of a didactic approach for use of the Lavrion Museum in Chemistry Education
NAME OF AUTHOR(S)
:
Anna Baratsi-Barakou and Mary Paparrigopoulou-Kamariotaki
(Secondary Education-1st High School of Gerakas and University of Athens-Department of Chemistry)
TYPE OF PRODUCT
:
Paper in National Conference proceedings

LANGUAGE/S OF PRODUCT
:
Greek
DESCRIPTION OF CONTENTS
:
The authors present a novel didactic approach which incorporates the use of two educational programmes carried out at the Industrial Museum of Lavrio in the teaching of the chemistry subject "metals and metallurgy". The novel didactic approach involves redesigning of the existing museum programmes in addition to classroom actions prior to the museum visit, in order to achieve the required educational goals. The initial results of a pilot application of the novel didactic approach are also presented and they are characterized as "encouraging"
Properly designed museum visits (educational programmes) in combination with classroom work can enhance the knowledge goal in chemistry as well as social awareness regarding the role of chemistry in the development of human civilization.

COMMENTS ON THIS DOCUMENT
:
The document provides experimental evidence regarding the role of non-formal education (educational museum programmes) in highlighting the connection of chemistry with every day life and with the achievements of human civilization.

WEBSITE OF THE PRODUCT
:
www.kodipheet.gr/fifth_conf/pdf_synedriou/teyxos_A/6_atypes_morfes_ekp/4_XHM-07telikiF.pdf

NAME OF COMPILER
:
Dr. Dionysios Koulougliotis

NAME OF INSTITUTION
:
T.E.I. of Ionian Islands

ROLE
:
Associate Professor