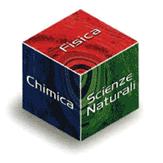 TITLE OF THE INITIATIVE
:
Teaching Experimental Sciences (ISS Project)

BRIEF DESCRIPTION OF THE INITIATIVE
:
The ISS project is a response to the negative results of the past PISA assessments on school performances of Italian students. It is addressed to teachers of primary and of the first two years of secondary school; it aims to improve the methodological approach in the teaching of scientific disciplines recognizing the centrality of experience and experimentation.
OBJECTIVE OF THE INITIATIVE
:
The main goal of the initiative is to raise the scientific literacy level of Italian students. To reach this objective, the project intends to i) promote lifelong learning of teachers with the help of territorial facilities; ii) promote the didactic autonomy, contributing to define formative standards for scientific disciplines, in order to establish levels of ability to be progressively reached.
TARGET GROUP OF THE EVENT
:
Teachers
ACTIVITIES CARRIED OUT IN THE FRAMEWORK OF THE EVENT
:
Training of tutor teachers
IMPACT OF THE EVENT
:
National
EVALUATION OF THE INITIATIVE
:
This is an important national initiative that involves above all teachers, recognizing the importance of their role in the improvement of Italian school system.
NAME OF COMPILER
:
Maria Maddalena Carnasciali
NAME OF INSTITUTION
:
Dipartimento di Chimica e Chimica Industriale