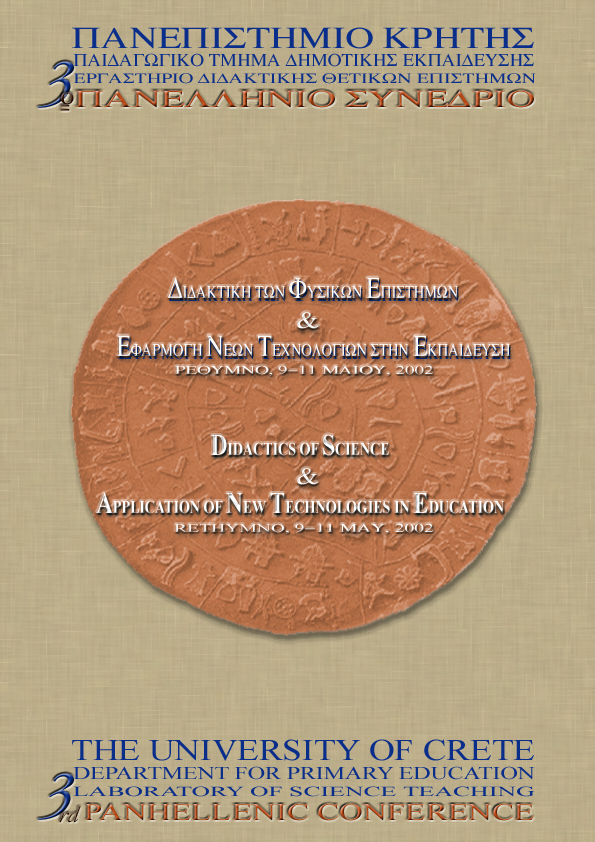 TITLE OF PRODUCT
:
Expectations and outcomes from a student visit at the Technical Museum of Thessaloniki

NAME OF AUTHOR(S)
:
Michalis Papoutsidis, Petros Kariotoglou
(University of Thessaloniki, Department of Primary Education)

TYPE OF PRODUCT
:
Paper in National Conference proceedings


LANGUAGE/S OF PRODUCT
:
Greek
DESCRIPTION OF CONTENTS
:
The role of museums of science and technology as learning environments is being examined by using the Technological Museum of Thessaloniki as an example. Museums constitute a type of non-formal (informal) education, in which the educational result (amount of learning) is measured only indirectly.
The authors conducted research among 10 and 11 year old pupils by using open and closed type questions. The basic questions they were aiming to answer were the following: Which are the pupils' expectations and outcomes about the possible cognitive and affective gains from a visit to the Technology Museum of Thessaloniki? How are their attitudes towards science are affected after the visit? From the analysis of the results it was found that pupils expect both to enjoy themselves and also learn during such a visit. These expectations seem to be fulfilled. The interactive exhibits seem to attract more the pupils' attention and to create positive feelings which could facilitate the cognitive process. The personality of the museum guide seems to also play an important role in the possible cognitive outcome. Interestingly, pupils' attitude toward science (basically physics and technology) does not seem to alter after the visit to the museum; it remains rather neutral as it was before the visit.

COMMENTS ON THIS DOCUMENT
:
The document examines the role of informal education to science learning. The evaluation of the cognitive result is problematic in such types of education. The result that the pupils' interest is aroused while their attitude towards science remains unchanged (neutral) is kind of surprising and not in accordance with previous literature. It seems that more in depth research needs to be done in order to examine the attitudes of pupils towards science and the factors that influence it. It seems that, in contrast to emotions, attitudes are much more difficult to change.
NAME OF COMPILER
:
Dr. Irene Petsimeri



NAME OF INSTITUTION
:
T.E.I of Ionian Islands