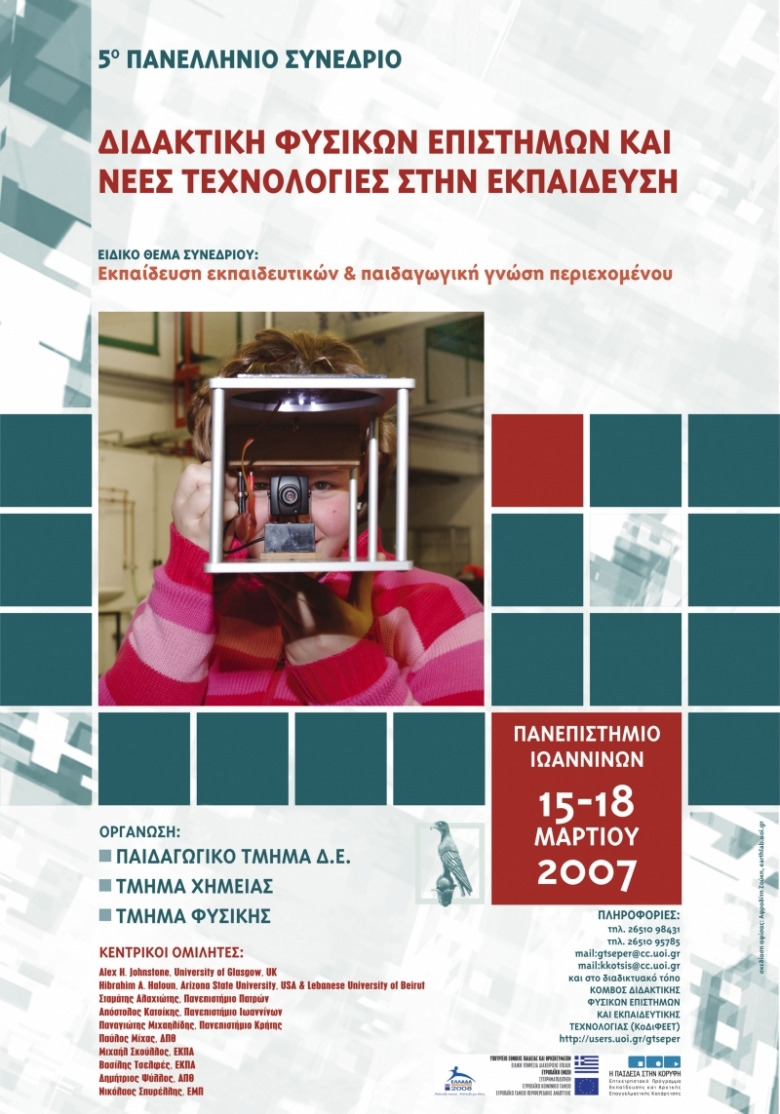 TITLE OF PRODUCT
:
The educational software that accompanies the new textbooks of lower secondary school chemistry

NAME OF AUTHOR(S)
:
Athanasios Tzamtzis, Andreas Giannakoudakis, Mixalis Sigalas, Cryssa Tzougraki, Vassileios Aggelopoulos, Nikolas Charistos
(Secondary Education-1st Lyceum Ampelokipi Thessaloniki and Ionnidios Lyceum Piraeus, University of Athens and University of Thessa
TYPE OF PRODUCT
:
Paper in National Conference Proceedings


LANGUAGE/S OF PRODUCT
:
Greek
DESCRIPTION OF CONTENTS
:
This paper makes a brief presentation of the main characteristics of the educational software created for teaching Chemistry in 2nd and 3rd grades of lower secondary school in Greece. The software, named "The Wonderful World of Chemistry for lower secondary school", was designed by taking into account the guidelines of the new Interdisciplinary Chemistry Curriculum established in 2003 by the Greek Ministry of Education.
The software is based on the principles of cognitive constructivism. The use of videos and representative photos attracts pupils' attention and stimulates their pre-existing knowledge on the subject studied. Context presentation and pupils' information on the aims of the course are done via dialogues between funny characters. Finally knowledge construction is achieved via virtual lab exercises and quizzes. The language used is simple but not simplistic.

COMMENTS ON THIS DOCUMENT
:
This documents presents novel educational software related with chemistry especially designed in order to be in accordance with the principles of the theory of constructivism. The use of such tools can potentially increase chemical literacy and stimulate interest on chemistry which will evolve to a life long learning process. However, the document does not present any hard data of evaluation of this software.
NAME OF COMPILER
:
Gekos Mihalis


NAME OF INSTITUTION
:
T.E.I of Ionian Islands