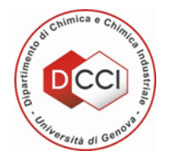 DISSEMINATION REPORT

Partners:
T.E.I of the Ionian Islands

Name of the person involved in the event:
Dr. Dionysios Koulougliotis, Dr. Dimitrios Halvatzaras

Date of the event:
17 January 2011 - 17 January 2011

Type of Dissemination event:
Article on website

Description of Dissemination Event:
A short 400-word article was written informing the public of the availability of the Educational and Training material of CIAAU Project. The article title is "CIAAU is on air!", it is written in Greek and it was publised at the Website of the Department of Environmental Technology and Ecology of TEI of Ionian Islands (http://eco.teiion.gr/index.php?option=com_content&task=view&id=265&Itemid=32)

Target group:
University students and Professors

Number of people reached by event:
400

Held in:
Zakynthos, Greece

Outcomes and Results:
Several colleagues and students contacted the Project Manager(Dr. Koulougliotis) expressing their interest to the material of the Project.

Supporting Documents: