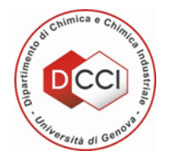 DISSEMINATION REPORT

Partners:
T.E.I of the Ionian Islands

Name of the person involved in the event:
Irene Petsimeri, Katerina Salta, Dionysios Koulougliotis

Date of the event:
26 October 2010 - 26 November 2010

Type of Dissemination event:
Informative Mailing

Description of Dissemination Event:
Five Secondary schools of the Athens Metropolitan area were contacted via informative mailing and announcement postings. In all schools and informative flyer and two page informative text were posted on announcement boards. In addition, the people involved in the event had personal face-to-face meetings with the science teachers of the respective schools and informed them of the project aims. The schools were the following: 1st and 2nd Lower Secondary School of Kesariani (Contacted by Dr. Petsimeri who is a teacher in both of them) 2nd Experimental Upper Secondary School of Athens (Contacted by Dr. Salta who teaches there) 1st Lower Secondary of Kamatero and 3rd Upper Secondary School of Ag. Anargiri (Contancted via Dr. Koulougliotis with e-mail to the teacher Panagiota Tsagari who works in both)

Target group:
Secondary school teachers and students

Number of people reached by event:
350

Held in:
Athens, Greece

Outcomes and Results:
Teachers and students in all five school units showed strong interest in the project. The 2nd Experimental Upper Secondary (Lyceum) School of Athens has an active webpage and added a link to the Project Portal (http://2lyk-peir-athin.att.sch.gr). The 3rd Upper Secondary School of Ag. Anargiri posted the program flyer on its webportal (http://3lyk-ag-anarg.att.sch.gr).

Supporting Documents: