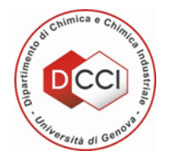 DISSEMINATION REPORT

Partners:
T.E.I of the Ionian Islands

Name of the person involved in the event:
Dionysios Koulougliotis, Anastasios Kalimeris

Date of the event:
24 June 2010

Type of Dissemination event:
Article in newspaper

Description of Dissemination Event:
A short (ca 200 words) article was published in the newspaper "ΕΡΜΗΣ". This is a local newspaper of the Zakynthos island, on which the Department of Technology and Biotechnology is based. The article is mentioning the participation of the TEI of Ionian Islands in the European LLL Program "Chemistry is All Around Us", the main aims of the Program and refers briefly to the role our Institute has undertaken in the Project. It also makes reference to the Portal webpage.

Target group:
People of all age groups and professions

Number of people reached by event:
3000

Held in:
Zakynthos, Greece

Outcomes and Results:
The short article was published in a local newspaper that very often makes publications in relation with the TEI of Ionian Islands and has a quite large reading group.
At least one follow-up report is planned to be published.

Supporting Documents: