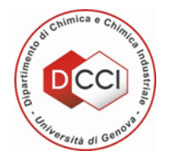 DISSEMINATION REPORT

Partners:
T.E.I of the Ionian Islands

Name of the person involved in the event:
Dionysios Koulougliotis

Date of the event:
27 October 2010 - 27 October 2010

Type of Dissemination event:
Article in newspaper

Description of Dissemination Event:
A short article describing the participation of TEI of Ionian Islands to the CIAUU project and the project aims was published in the newspaper "HMERHSIOS" which is a local paper of Kefallonia, the largest Ionian Islans and the administrative center of the Institution.

Target group:
General public

Number of people reached by event:
3000

Held in:
Argostoli-Kefallonia, Greece

Outcomes and Results:
"HMERHSIOS" is the newspaper with the largest circulation in the island of Kefallonia. The project got a lot of visibility.

Supporting Documents: