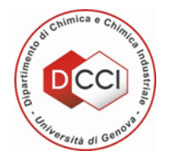 DISSEMINATION REPORT

Partners:
DAA, Deutsche Angestellten-Akademie

Name of the person involved in the event:
Susan Prösel

Date of the event:
05 2010 - 05 2010

Type of Dissemination event:
Face to face meeting

Description of Dissemination Event:
Face to face meeting with local authority. The person is responsible for initiatives to facilitate national initiatives on local level. She is responsible for initiatives for girls to participates more in natural sciences subkect - preparartion of "Girls Day".

Target group:
political decision makers

Number of people reached by event:
1

Held in:
Berlin, Germany

Outcomes and Results:
She will recommend the project's website to the organizers of the "Girls Day"

Supporting Documents: