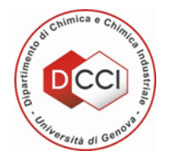 DISSEMINATION REPORT

Partners:
Institute of Chemical Technology Prague

Name of the person involved in the event:
Anna Mittnerova

Date of the event:
01 December 2010

Type of Dissemination event:
Conference or Fair

Description of Dissemination Event:
XVII International Symposium Innovation 2010, the week of research, development and innovations in the Czech Republic, fair of inventions and innovations and innovation award of the year 2010. http://www.aipcr.cz/eng/pdf/ob1a2%20vnitrek%201a2%20A.pdf The poster on ICT Prague intraeuropean cooperation in the projects of research and education was displayed at the exhibition, that was part of this symposium. The project CIAAU is mentioned on the poster. Anna Mittnerova was informing the audience on posters vernissage about the project CIAAU and importance to bring up and educate young population in technical subjects.

Target group:
Representants of the state and public authorities, universities and industry.

Number of people reached by event:
100

Held in:
Prague, Czech Republic

Outcomes and Results:
The represantants of the public authorities are informed about the need to stumulate young generation to study technical subjects, particular chemistry.

Supporting Documents: