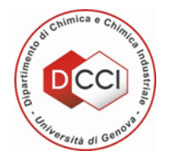 DISSEMINATION REPORT

Partners:
Institute of Chemical Technology Prague

Name of the person involved in the event:
Ing. Karel Svoboda - interviewed by A. Mittnerova

Date of the event:
28 November 2010 - 28 November 2010

Type of Dissemination event:
Personal meeting and discussion

Description of Dissemination Event:
Debate on the project CIAAU between A. Mitterova and Mr. Svoboda who is representant of the Czech National Training Fund (NTF), organisation established in 1994 by the Ministry of Labour and Social Affairs of the Czech Republic with the support from the European Commission. The NTF supports human resources development, employability, continuing education and training and social integration. The NTF implements its mission through: - analytical and policy work and methodological, educational, guidance and information activities - administration of ESF projects http://www.nvf.cz/enindex.htm

Target group:
The target group are the potential partners of the NTF, from policy makers, education methodologists to ordinary teachers.

Number of people reached by event:
N/A

Held in:
Prague, Czech Republic

Outcomes and Results:
The information about the project CIAAU is spread towards Czech policy makers and education methodologists

Supporting Documents: