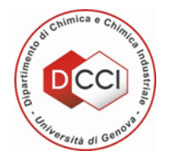 DISSEMINATION REPORT

Partners:
T.E.I of the Ionian Islands

Name of the person involved in the event:
Dionysios Koulougliotis

Date of the event:
04 February 2011 - 04 February 2011

Type of Dissemination event:
Article in newspaper

Description of Dissemination Event:
A 400 word article was published in the newspaper "ERMHS", which is a local newspaper on the island of Zakynthos, with at least 3000 people reading it. The article described briefly the achieved project results, inviting people to visit the Project Portal and see Chemistry from a new point of view. The article comes as a continuation to the first article published in the same newspaper on June 2010 announcing the involvement of TEI of Ionian Islands to the CIAAU project.

Target group:
Adults of all ages and professions

Number of people reached by event:
3000

Held in:
Zakynthos, Greece

Outcomes and Results:
The article had significant impact on the local society and also among the students of our Institute who are permanent readers of the specific newspaper.

Supporting Documents: