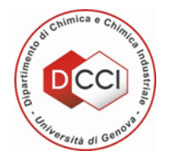 DISSEMINATION REPORT

Partners:
T.E.I of the Ionian Islands

Name of the person involved in the event:
Katerina Salta - Halvatzaras Dimitrios - Dionysios Koulougliotis - Mihail Gekos

Date of the event:
02 2010 - 02 2010

Type of Dissemination event:
Article on website

Description of Dissemination Event:
A small informative article regarding the CIAAU Project (brief description and aims in Greek) was published on the website (http://eco.teiion.gr/index.php?option=com_content&task=view&id=231&Itemid=120) of the Greek partner.

Target group:
Students, Professors and general public

Number of people reached by event:
200

Held in:
Zakynthos- Greece

Outcomes and Results:
The informative article was very well received. Several people showed interest (by calling or asking face-to-face) in the project.

Supporting Documents: