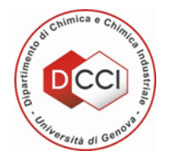 DISSEMINATION REPORT

Partners:
Technical University of Gabrovo

Name of the person involved in the event:
Assoc. Prof. Milena Koleva

Date of the event:
20 July 2010

Type of Dissemination event:
Article on website

Description of Dissemination Event:
Information about the project (purpose, description of activities, partners) was added to database of the European Network for Transfer and Exploitation of EU Project Results (E.N.T.E.R.). http://www.enter-network.eu/

Target group:
All institutions and organization interested in LLL of scientific objects (chemistry)

Number of people reached by event:

Held in:
Gabrovo, Bulgaria

Outcomes and Results:
European Network for Transfer and Exploitation of EU Project Results (E.N.T.E.R.) is a community of institutions and organizations from all over Europe and the largest network in Europe specifically designed for the dissemination of EU project developments and results.
The E.N.T.E.R. is a non-profit association officially registered in Austria and was founded to serve four main purposes:
• To support European Union strategies through the dissemination and valorisation of project results funded by European programmes for the benefit of all European citizens.
• To offer EU project coordinators the opportunity to disseminate information about their projects and their results to a broad community of interested organizations and bodies.
• To give European citizens and organizations the opportunity to receive information regularly about developments and results in the EU project community.
• To give interested organizations the opportunity to find EU project groups and consortia for exchanging knowledge and developing innovative project ideas.
By combining networking and the use of efficient IT-based communication tools into a powerful information network, E.N.T.E.R. provides with the opportunity to actively participate in innovative development processes funded by the European Commission.


Supporting Documents: