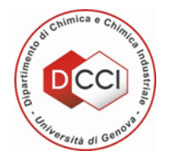 DISSEMINATION REPORT

Partners:
Technical University of Gabrovo

Name of the person involved in the event:
Milena Koleva

Date of the event:
01 February 2011

Type of Dissemination event:
Conference or Fair

Description of Dissemination Event:
Presentation "Scientific theater – a way for gifted children to take the floor and to raise interest in science" was presented during the conference " held on 01.02.2011 in the University of Genoa, Department of Chemistry. The presentation deals with an interesting approach to increase the interest in science called "a science theatre", implemented at the Aprilov National High School – Gabrovo. It gives the floor to talented students with interest both in science and arts

Target group:
Students and chemistry teachers in secondary schools

Number of people reached by event:

Held in:
Genoa, Italy

Outcomes and Results:
A good practice about learning of scientific subjects (chemistry) was shared with other project partners and teachers from italian schools. The "scientific theatre" enriches and diversifies the ways of teaching science in the high school and increases interest of students in it.

Supporting Documents: