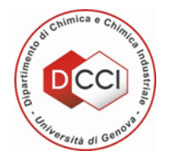 DISSEMINATION REPORT

Partners:
Technical University of Gabrovo

Name of the person involved in the event:
Assoc.Prof. Milena Koleva

Date of the event:
28 December 2010

Type of Dissemination event:
Article on website

Description of Dissemination Event:
An informational article about the "Chemistry is all around us" project activities and results was published on "News" section of National Educational Portal (http://start.e-edu.bg/news.php?nid=156). The portal is the first serious step to develop a large national system for e-learning of scientific objects in Bulgarian high schools.

Target group:
High school and Universities teachers, lecturers and students, people interested in e-learning and education in general

Number of people reached by event:

Held in:
Sofia, Bulgaria

Outcomes and Results:
Publishing of information about the project will enlarge the number of people interested in chemistry learning and will facilitate the access to educational packages provided by the project's portal.
A link to the project and project's portal was also published on the portal


Supporting Documents: