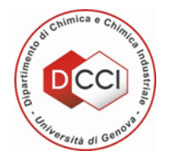 DISSEMINATION REPORT

Partners:
T.E.I of the Ionian Islands

Name of the person involved in the event:
Dionysios Koulougliotis

Date of the event:
03 February 2011 - 03 February 2011

Type of Dissemination event:
Informative Mailing

Description of Dissemination Event:
An informative mail was sent to the secondary education teachers Noea Xanthi and Fytrou Margarita, informing them about the almost completion of the CIAAU project and the availability on line of the Educational Packages. In addition to the e-mail a Flyer designed by the Greek team and a one-page article describing the project results was sent electronically to the two teachers. In the mail, they were asked to post the flyer and the article in their respective schools (Night Upper Secondary School of Kallithea and 2nd Upper Secondary School of Kallithea) and to inform their colleagues and teachers about the CIAUU project.

Target group:
Secondary school teachers and students

Number of people reached by event:
60

Held in:
Athens, Greece

Outcomes and Results:
Both teachers (who also acted as evaluators and interviwees on the Project) enthousiastically accepted to post the Project findings. They sent confirming e-mail messages and in addition they had phone conversation with the Program Manager explaining all actions they followed for disseminating the CIAUU Project at their respective school units.

Supporting Documents: