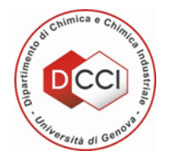 DISSEMINATION REPORT

Partners:
T.E.I of the Ionian Islands

Name of the person involved in the event:
Dionysios Koulougliotis, Irene Petsimeri

Date of the event:
02 May 2010

Type of Dissemination event:
Informative Mailing

Description of Dissemination Event:
22 e-mail messages were sent individually to the responsible persons for 22 different EKFEs (Secondary Education Laboratory Centers for Physical Sciences) located all over Greece. The e-mail message gave brief information on the objectives of the project. A flyer specifically designed for the project was attached to each e-mail message. The recipients of the message were asked to post the flyer and also create a link of their websites to the website of the project.

Target group:
Secondary Education teachers and pupils

Number of people reached by event:
220

Held in:
Athens, Greece

Outcomes and Results:
Six out of the 22 e-mail recipients responded to the message sent. They expressed their interest and some even their enthousiasm on the project. They also added a web link of the project to their website.
A chemistry teacher (named Borbolis Athanasios) from the Inter-cultural secondary school of Aharnes (Athens area) expressed his strong interest by calling up Dr. Dionysios Koulougliotis (Project Manager in Greece) and offering to give an interview and help with the production of educational material.
The responsible person from EKFE Serron (Northern Greece) expressed the idea that part of the website should be translated into Greece. We offered to create a two-page leaflet with information on the project in Greek and send it to all 22 recipients.

Supporting Documents: