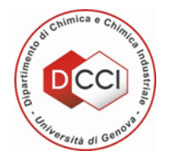 DISSEMINATION REPORT

Partners:
T.E.I of the Ionian Islands

Name of the person involved in the event:
Katerina Salta

Date of the event:
01 June 2010 - 20 June 2010

Type of Dissemination event:
Informative meetings

Description of Dissemination Event:
Twenty secondary school Chemistry teachers were met face to face and were handed a two-page informative text written in Greek and describing the main aims of the "Chemistry is All Around Us" project as well as its expected results. Thsese informative meetings were made in order to achieve project dissemination and in addition to identify teachers willing to be interviewed.

Target group:
Secondary school teachers

Number of people reached by event:
20

Held in:
Athens, Greece

Outcomes and Results:
The majority of the teachers (over 70%) expressed strong interest for the project and 12 of them offered also to give an interview (Part of Activity 2.3, WP2).

Supporting Documents: