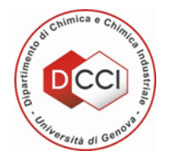 DISSEMINATION REPORT

Partners:
Kirikkale University

Name of the person involved in the event:
Murat Demirbaş

Date of the event:
07 January 2011 - 07 January 2011

Type of Dissemination event:
Conference or Fair

Description of Dissemination Event:
Murat Demirbaş has disseminated a text about the Chemistry is All Around Us project to the participants of a conference about science teaching and new science curriculums in Turkey.

Target group:
Most of them were science teachers and academicians.

Number of people reached by event:
250

Held in:
Kırıkkale Turkey

Outcomes and Results:
Many of the teachers has asked questions about the project and project portal.

Supporting Documents: