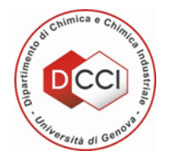 DISSEMINATION REPORT

Partners:
University of Genoa

Name of the person involved in the event:
Elisabetta Delle Donne

Date of the event:
10 March 2010

Type of Dissemination event:
Training Seminar

Description of Dissemination Event:
The project was presented during an in service training event on the topic of European cooperation addressed to teachers of secondary schools of all subjects. The teachers were given some information on the project as well as a leaflet describing the project objectives, target groups, activities and expected results and also providing the project internet address. The teachers were invited to pass on the information also to their science teachers colleagues who might be potentially interested.

Target group:
Secondary school teachers

Number of people reached by event:
15

Held in:
Florence, Italy

Outcomes and Results:
Three of the teachers asked to be further informed about the project findings and left their contact details for this purpose.

Supporting Documents: