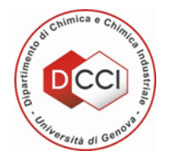 DISSEMINATION REPORT

Partners:
T.E.I of the Ionian Islands

Name of the person involved in the event:
Dr. Dionysios Koulougliotis

Date of the event:
29 April 2010

Type of Dissemination event:
Informative Mailing

Description of Dissemination Event:
A new flyer was created and sent via e-mail to Professor Petros Samaras (TEI of Western Macedonia, Kozani, GREECE) and Professor Efi Eriotou (TEI of Ionian Islands, Kefallonia, GREECE) and Professors Balatsos Nikolaos and Papadopoulos Georgios (University of Thessaly). The colleagues were informed on the project and were asked to print the flyer and post it on the Announcement Boards of their respective Departments.

Target group:
University Students and Professors

Number of people reached by event:
130

Held in:
Zakynthos, Greece

Outcomes and Results:
All four professors confirmed receiving the e-mail with the attached flyer and showed special interest on the project. They also proceeded by posting the flyer on the announcement boards of their labs and departments.

Supporting Documents: