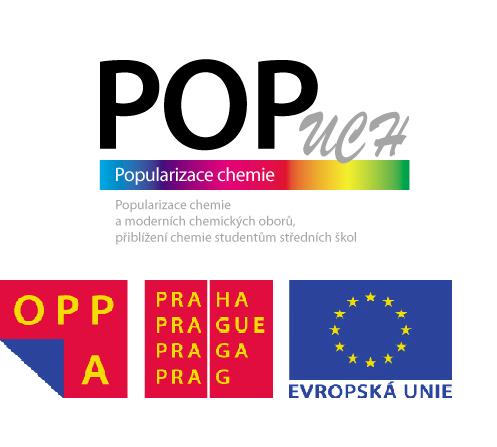 TITLE OF PRODUCT
:
POPUCH, Popularization of Chemistry
POPUCH – Popularizace chemie

NAME OF AUTHOR(S)
:
ICT Prague, Department of External and Internal Communication
Ing. Hana Bartková, PhD. and project team

TYPE OF PRODUCT
:
Running project co-financed under the ESF, Operational Programme Prague Adaptabilities and city of Prague.
National.
LANGUAGE/S OF PRODUCT
:
Czech
DESCRIPTION OF CONTENTS
:
Popularization of chemistry and new chemistry fields mainly towards secondary school students
COMMENTS ON THIS DOCUMENT
:
Project enables to spread new approaches to the chemistry education and perception directly to students and their teachers at secondary schools and stimulate students to continue in their tertiary studies at chemistry university.
NAME OF COMPILER
:
Anna Mittnerová
NAME OF INSTITUTION
:
Department of Science and Research, ICT Prague
ROLE
:
Member of CIAAU Research Team in ICT Prague