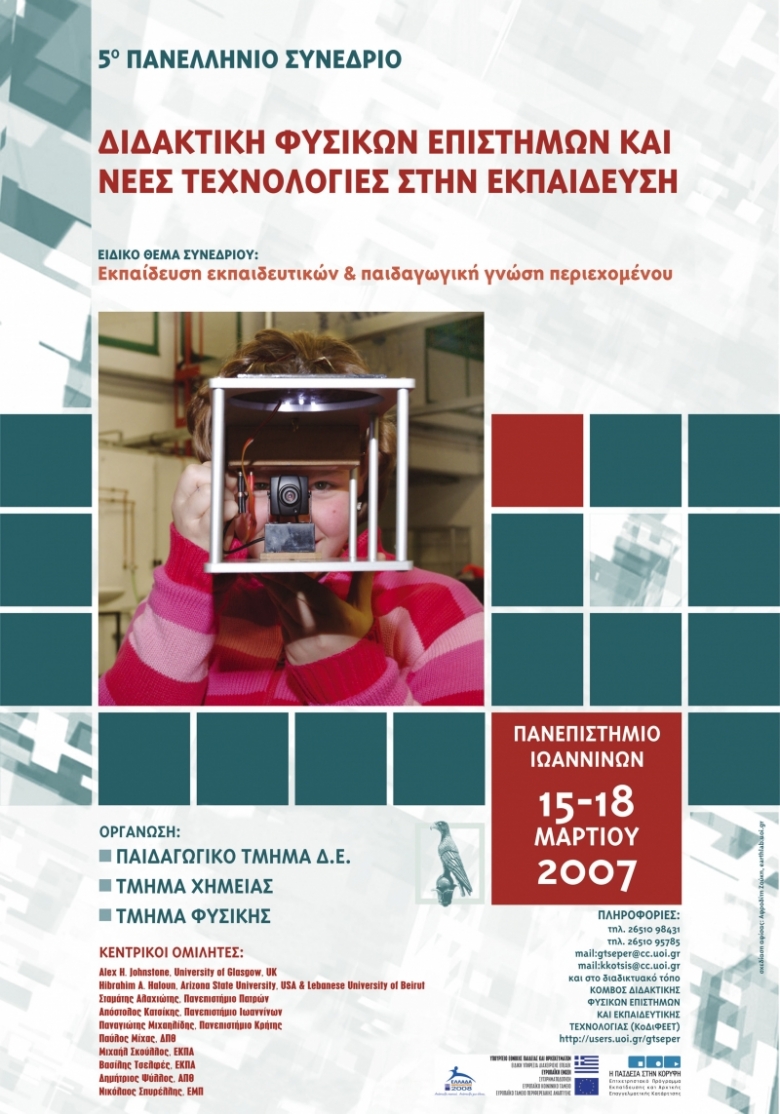 TITLE OF PRODUCT
:
Lower Secondary School students perform on their own creative experiments on acid-base chemistry directly related to everyday life – Initial evaluation and comparison with standard laboratory experiments

NAME OF AUTHOR(S)
:
Irene Liapi, Georgios Tsaparlis
(University of Ioannina-Department of Chemistry)

TYPE OF PRODUCT
:
Paper in National Conference Proceedings

LANGUAGE/S OF PRODUCT
:
Greek

DESCRIPTION OF CONTENTS
:
This paper explores how the hands-on work in a school chemistry lab affects the attitudes of students towards chemistry as well as the educational result. The research was conducted among 14 year old students, who were asked to perform themselves two types of chemistry laboratory experiments all related with acids and bases: a) creative experiments with themes connected to everyday life experiences (bath bubblers, toothpaste, acid rain) and b) standard chemistry experiments (acid-base neutralization, indicator color change, acid-metal reactions). The students of a control group did not perform experiments themselves but only watched the teacher-research demonstrate an experiment.
The analysis of the results shows that students strongly prefer to performing the chemistry experiments themselves instead of being passive attendants. Their attitude and interest towards chemistry becomes more positive and they tend to realize that the subject of chemistry is not only interesting but also useful. Students also show a strong preference for experiments that have a direct connection with everyday life.

COMMENTS ON THIS DOCUMENT
:
This work aims to quantify the positive effect of the performance of creative experiments by the students on their attitudes to chemistry and on the educational result. The approach is correct, however the sample used is small. The results reached are qualitative and point out that the fear for chemistry (either due to its difficulty as a subject or its dangerous nature) can be attenuated by hands-on, easy to do and as spectacular as possible, experimental activities.
NAME OF COMPILER
:
Dr. Kalimeris Anastasios



NAME OF INSTITUTION
:
T.E.I of Ionian Islands
ROLE
:
Assistant Professor