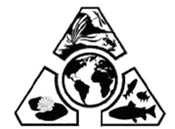 TITLE OF PRODUCT
:
University ecology - grades, forms and technologies
NAME OF AUTHOR(S)
:
Raicho Dimkov
(Biological Faculty of Sofia University)

TYPE OF PRODUCT
:
Report presented at a scientific conference in 2008 in Plovdiv
LANGUAGE/S OF PRODUCT
:
Bulgarian
DESCRIPTION OF CONTENTS
:
The report provides an overview of teaching ecology in three levels of education: bachelors, masters and doctors in the last 15 years. It describes the possibility for additional training in ecology, after university education through lifelong learning.
Various forms and structures have been proposed to receive additional training in ecology.
An option is provided for making comments on the possible grounds underlying continuous education and the potential replacement of field practice with computer modeling.

COMMENTS ON THIS DOCUMENT
:
The report provides insight into the fundamental problems faced by ecology training and the approaches in combating the harmful effects generated by ecological unawareness of the current generation.
NAME OF COMPILER
:
Angel Petrov Anchev
NAME OF INSTITUTION
:
Name of Institution Department of Chemistry and Ecology, Technical University of Gabrovo