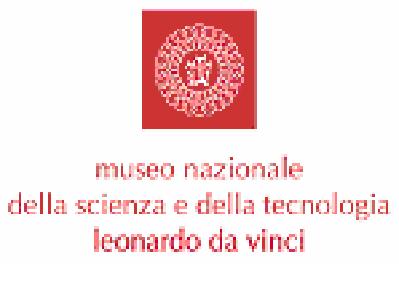 TITLE OF THE INITIATIVE
:
National Museum of Science and Technology 'Leonardo da Vinci'
REFERENT(S)
:
Fiorenzo Galli, General Director
BRIEF DESCRIPTION OF THE INITIATIVE
:
Founded in 1953, it is the largest science and technology museum in Italy. The Museum is housed in an early 16th century Olivetan monastery and is named after Leonardo da Vinci, the extraordinary Renaissance intellect who mastered art, science and technology. Through the years it has collected and exhibited objects, machinery and evidence that retrace the key phases of Italy's scientific and technological evolution.
Several educational activities are developed in collections and interactive labs to engage visitors in exciting experiences that lead to the discovery and exploration of science.
The museum is structured in seven departments: materials, transport, energy, communication, Leonardo art and science, new frontiers, science for young children. Each department develops studies and research on the collections, plans and offers educational activities, promotes conferences and workshops.


OBJECTIVE OF THE INITIATIVE
:
The museum's aim is to help people develop an interest in technology, to share a passion for science and to discover the fascinating nature of the past.


TARGET GROUP OF THE EVENT
:
Compulsory and high school students, adults.
ACTIVITIES CARRIED OUT IN THE FRAMEWORK OF THE EVENT
:
There are opportunities to meet scientists and experts, temporary exhibitions, concerts, film festivals, theatre performances, during the week, in weekends and during the summer.
IMPACT OF THE EVENT
:
The museum is situated in Milan but every year is the destination of several national and international visitors.
RESULTS REACHED
:
The museum is a place of inspiration in which people can listen to stories, engage in experiments, encounter historic objects and thus become familiar with science and technology topics that are linked to their lives.


EVALUATION OF THE INITIATIVE
:
The museum is really rich in collections about science and technology and the several initiatives and activities constantly carried out in its departments make the visit attractive and stimulating. It deserves to be visited in order to increase personal scientific knowledge.
NAME OF COMPILER
:
Dr. Anna Maria Cardinale
NAME OF INSTITUTION
:
Dipartimento di Chimica e Chimica Industriale – University of Genoa