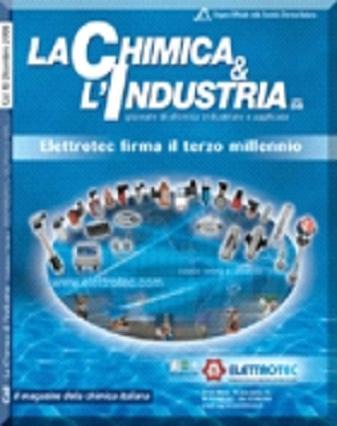 TITLE OF PRODUCT
:
The Scientific Degree Project (PLS) and its actions for Chemistry
NAME OF AUTHOR(S)
:
Ulderico Segre (University of Modena and Reggio)

TYPE OF PRODUCT
:
Paper of the national journal "La Chimica e l'Industria" ('Chemistry and Industry')
LANGUAGE/S OF PRODUCT
:
Italian
DESCRIPTION OF CONTENTS
:
The paper illustrates the 2005-2007 program set up by MIUR (Italian Ministry of Education and University), Conference of Deans of Scientific and Technical Faculties and Confindustria (Association of Italian Industrialists) in order to contrast the matriculation diminution of technical-scientific degrees, including Chemistry.
Among the global (9) national projects planned, there are two strictly related to Chemistry:
1) Plan for student guidance and teacher training: articulated in 29 local sub-projects, one for each academic institution taking part in the national program;
2)Plan for post-degree training: involves 8 academic institutions with the aim of encouraging the employment of newly-graduated fellows in Chemistry.


COMMENTS ON THIS DOCUMENT
:
The paper describes in details the projects undertaken in aid of "hard" scientific disciplines and presents interesting remarks about the problems in teaching Chemistry.
WEBSITE OF THE PRODUCT
:
www.soc.chim.it
download available only for the members of the Società Chimica Italiana, (Italian Chemical Society), SCI.

NAME OF COMPILER
:
Dr. Marina Alloisio
NAME OF INSTITUTION
:
Dipartimento di Chimica e Chimica Industriale - University of Genoa