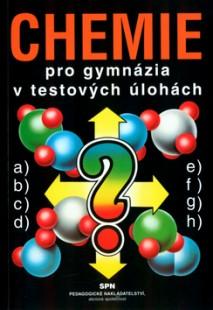 TITLE OF PRODUCT
:
Chemistry For Secondary Schools In Tests
Chemie pro gymnasia v testových úlohách

NAME OF AUTHOR(S)
:
Kodíček et al.
TYPE OF PRODUCT
:
Course book with chemical tests; national
LANGUAGE/S OF PRODUCT
:
Czech
DESCRIPTION OF CONTENTS
:
The course book serves as a complementary education material for chemistry; it is also meant as a preparation material for future university students of chemistry or other natural science. The course book has been approved by the Ministry of Education and it includes practical examples, list of chemical formulas and basic chemical terminology.
COMMENTS ON THIS DOCUMENT
:
This material can be very useful as a complementary to other textbooks for students preparing themselves to the final exams at secondary schools or for entrance exams to the university. It probably won´t be used by adult population for further education because it is primarily designed as a preparation material for examination.
NAME OF COMPILER
:
Petra Kinzlova
NAME OF INSTITUTION
:
Department of Science and Research, ICT Prague
ROLE
:
Member of CIAAU Research Team in ICT Prague