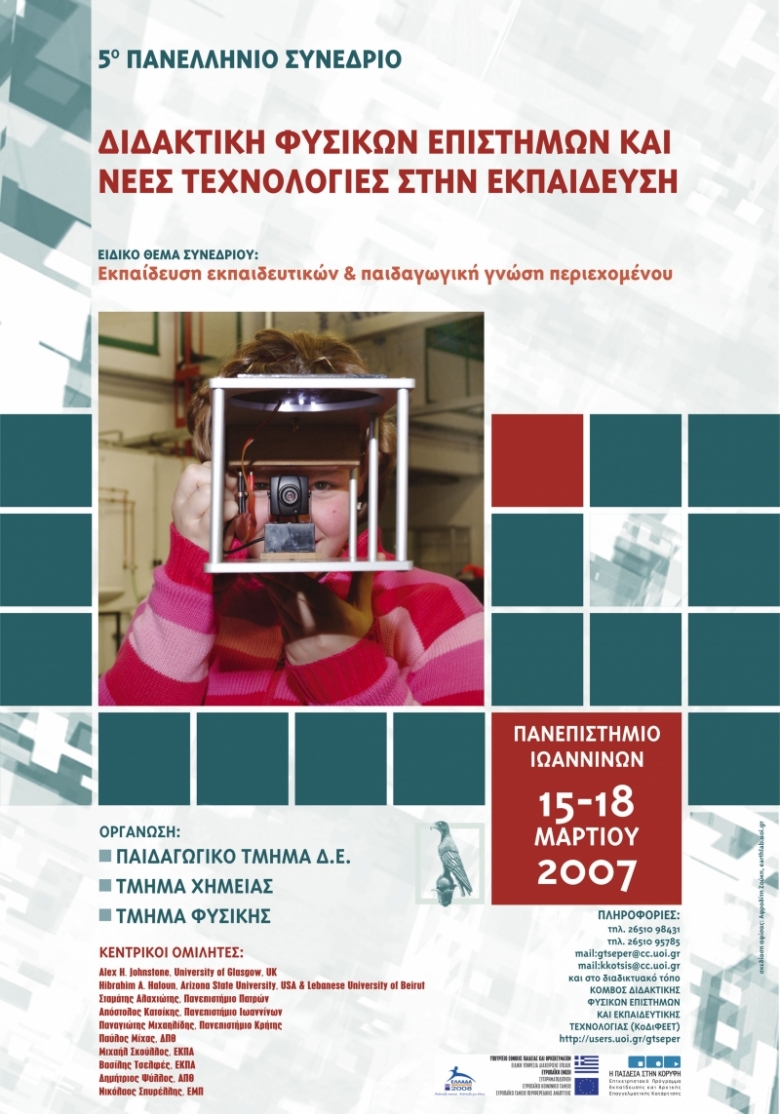 TITLE OF PRODUCT
:
2nd Grade upper secondary school General Chemistry: All experiments presented with simulations
NAME OF AUTHOR(S)
:
Georgios Xentes
(Secondary Education-Professional Lyceum of N. Moudania Chalkidiki)

TYPE OF PRODUCT
:
Paper in National Conference Proceedings

LANGUAGE/S OF PRODUCT
:
Greek

DESCRIPTION OF CONTENTS
:
A series of 10 experiments (all related with basic organic chemistry) that according to the official syllabus need to be performed by pupils in 2nd Grade upper secondary school, are presented simulated in the computer. All simulations are interactive and prepared with very basic commercially available computer programmes (MSPowerpoint, MSWord, MSPaint). The result on the students' attitudes towards the subject taught was measured. It is shown that the students are attracted to learn and their interest is aroused. Their grades in tests tend to rise, showing evidence for a positive educational result. Simulated experiments can be very useful in the cases of lack of lab infrastructure or when potentially harmful/dangerous chemicals are involved. However, their use cannot and should not completely substitute real experimentation.
COMMENTS ON THIS DOCUMENT
:
The document brings out the issue of the use of novel technologies for facilitating chemistry teaching, arising interest towards chemistry and combating chemical/scientific illiteracy. The conclusions reached are not solidly supported by statistical testing of the raw data.
NAME OF COMPILER
:
Dr. Dionysios Koulougliotis
T.E.I of Ionian Islands

NAME OF INSTITUTION
:
T.E.I of Ionian Islands

ROLE
:
Associate Professor