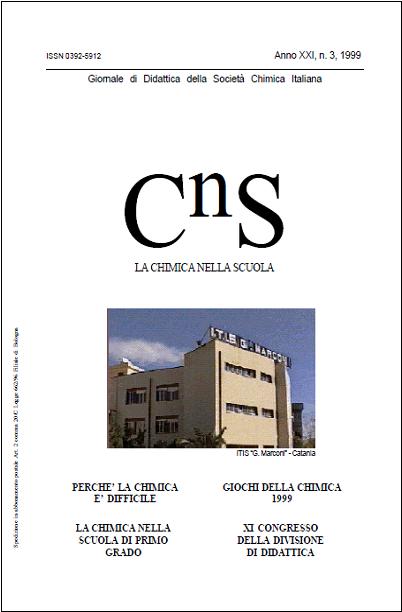 TITLE OF PRODUCT
:
Why is Chemistry difficult?
NAME OF AUTHOR(S)
:
Paolo Mirone
(University of Modena and Reggio)


TYPE OF PRODUCT
:
Paper of the national journal 'La Chimica nella scuola' ('Chemistry in school')
LANGUAGE/S OF PRODUCT
:
Italian
DESCRIPTION OF CONTENTS
:
The paper aims to identify the main reasons that make the learning of chemistry difficult , not only at school.
The intrinsic difficulties of this science are mainly three:
- chemistry is not intuitive. It is based on substances that change into other substances, often without evidence of the phenomenon (i.e. reagents and/or products that can be gas)
- chemistry uses two levels of description: the macroscopic one and the microscopic one. The strong relation between the two levels and the theories that link them are difficult to learn, even in simple cases
- molecules are not static. It is difficult to understand that every chemical change is due to molecular collisions.
Some tests are presented in order to analyze each of the three difficulties listed above.
In conclusion didactic research is able to produce a remarkable improvement in the method of teaching chemistry, focusing on the identification of limits in human brain and on obstacles that oppose to an effective learning.

COMMENTS ON THIS DOCUMENT
:
The paper contains remarkable suggestions for teachers of secondary school


NAME OF COMPILER
:
Dr.Marina Alloisio
NAME OF INSTITUTION
:
Dipartimento di Chimica e Chimica Industriale - University of Genoa