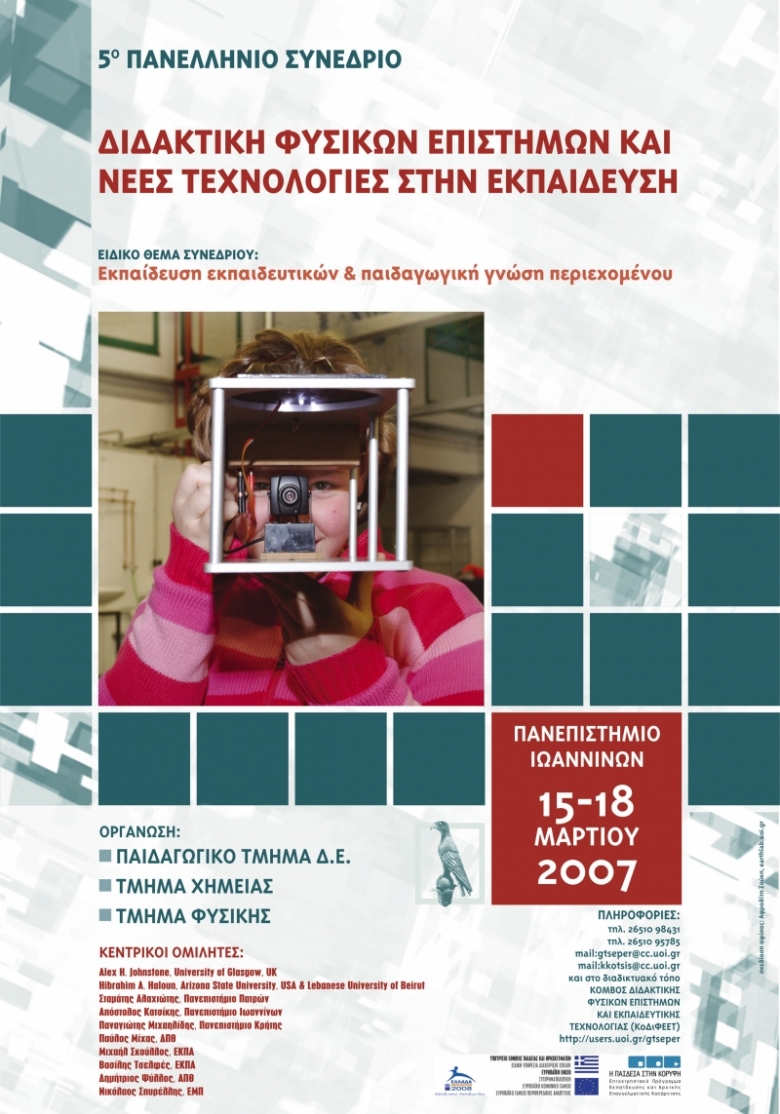 TITLE OF PRODUCT
:
Science on Stage

NAME OF AUTHOR(S)
:
Eugenia Tsitopoulou-Christodoulidi
(School Laboratory Center of Physical Sciences-ΕΚΦΕ, Egaleo)

TYPE OF PRODUCT
:
Report in National Conference Proceedings
LANGUAGE/S OF PRODUCT
:
Greek
DESCRIPTION OF CONTENTS
:
The author of this reports presents briefly the aims and activities of the European Programme "Science on Stage" organized by the confederation of the 7 largest interstate European research centers known as EIROForum (CERN, EFDA, EMBL, ESA, ESO, ESRF and ILL). This programme aims mainly at increasing scientific literacy and attracting young people to study and learn more about physical sciences and technology via novel teaching methodologies.
Greece participates in the programme via three routes: a) Organization of national games of scientific experiments and constructions, b) Exhibitions of Physical sciences and Technology (science fairs) and c) Other events (master class in Particle physics, astronomical observation, wine making activity). All three types of activities are mainly organized by the "Secondary education Experimental Centers of Physical Sciences", known with the initials EKFE in the Greek language.
The activities are targeted mainly to secondary school teachers, students and their parents, as well as the general public. They are organized on a yearly basis and attract a considerable amount of participants (approximately 2000 people each year).

COMMENTS ON THIS DOCUMENT
:
The document presents important data concerning the "Science on Stage" programme and its role to science popularization and dissemination. It does not present information concerning the impact of the activities. The majority of the activities are related to Physics and only one of the those reported is directly related to Chemistry (wine making).
NAME OF COMPILER
:
Dr. Irene Petsimeri


NAME OF INSTITUTION
:
T.E.I of Ionian Islands