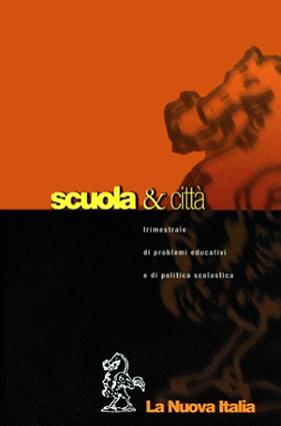 TITLE OF PRODUCT
:
Social Image of Chemistry
NAME OF AUTHOR(S)
:
Aldo Borsese
(University of Genova)

TYPE OF PRODUCT
:
Paper of the national journal 'Scuola e Città' ('School and City")
LANGUAGE/S OF PRODUCT
:
Italian
DESCRIPTION OF CONTENTS
:
The paper shows the results of a questionnaire completed by Italian and Mexican teachers of Chemistry in secondary school.
The Mexican teachers (36) filled in the document at the UNAM of Mexico City in 1996, whereas the Italian teachers (74) compiled it during a Summer School on Chemistry Didactics held in Pisa in 1998.
The questionnaire is composed of the following five open questions:
1) What are the reasons for the poor bad image of Chemistry among students and wider population?
2) What actions could favour a change?
3) What learning targets should be fixed on accettable education in Chemistry?
4) What topics could be more functional to reach these targets?
5) What contents are essential to characterize Chemistry?
School is crucial to the improvement of the social image of Chemistry, as only a high level teaching of the subject can reduce its intrinsic difficulties of communication to the heterogeneous public. Unfortunately, the current method of teaching Chemistry is hardly functional to this target and often strengthens the negative perception of the science.

COMMENTS ON THIS DOCUMENT
:
The paper contains remarkable suggestions for teachers of primary and secondary school. In particular, it outlines the importance of a systematic control of both linguistic and cognitive aspects in the learning process.
WEBSITE OF THE PRODUCT
:
The Journal is available online from 2004
NAME OF COMPILER
:
Dr.Marina Alloisio
NAME OF INSTITUTION
:
Dipartimento di Chimica e Chimica Industriale - University of Genoa