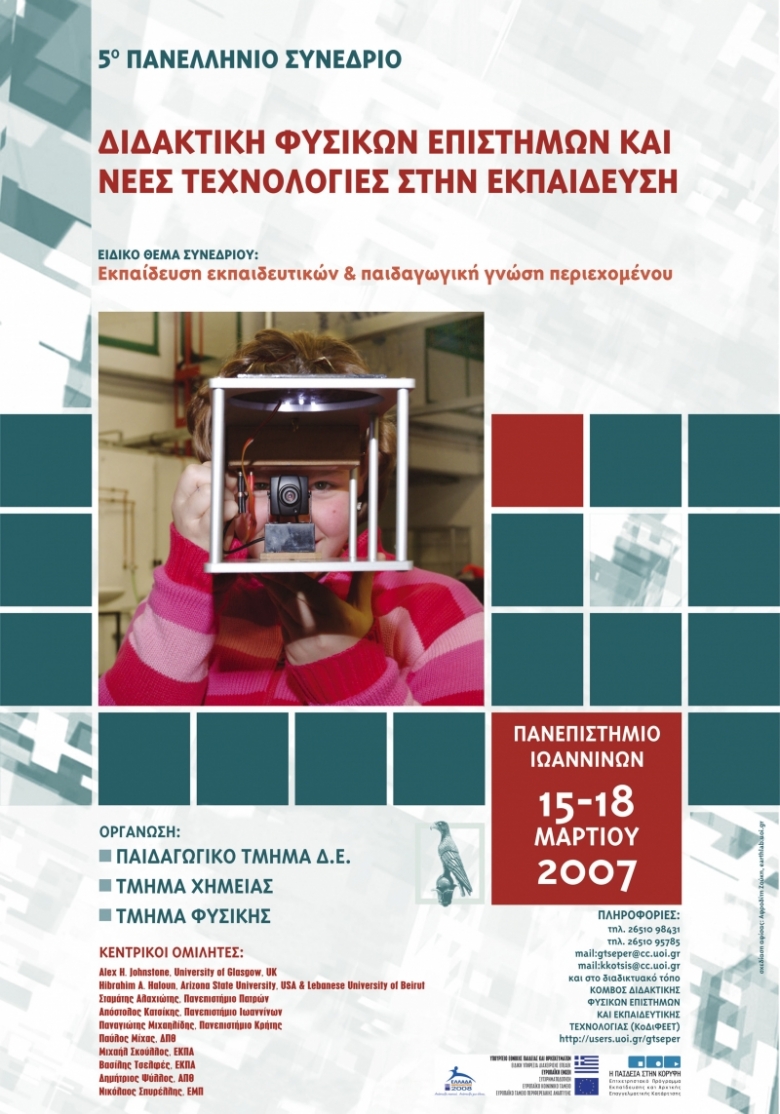 TITLE OF PRODUCT
:
Exploring the ability of upper secondary education graduates in applying basic chemistry concepts to subjects related to food

NAME OF AUTHOR(S)
:
Anastasia Rapti and Alexandra Lyberopoulou-Karaliota (Secondary Education-2nd Lyceum of Peristeri and University of Athens-Department of Chemistry)
TYPE OF PRODUCT
:
Paper in National Conference proceedings
LANGUAGE/S OF PRODUCT
:
Greek
DESCRIPTION OF CONTENTS
:
In this work the authors have explored the level of chemical literacy among 1st year undergraduate students in the specific field of "food chemistry" in everyday life. A descriptive research was conducted by using an open-type questionnaire. The results show a quite small level of achieved chemical literacy (below 10%) and at the same time they bring out certain misconceptions, alternative ideas and fears related with food chemistry: students believe that the main ingredient of milk is calcium, they believe that food bacteria are "killed" in the refrigerator and they have a fear for acids.
The authors point to the role of media in creating a distorted image of chemistry and chemicals and discuss the necessity of increasing the amount of teaching hours allocated to general chemistry in all three grades of upper secondary school (lyceum). Finally special emphasis is given on the importance of designing teaching methods and curricula that bring about the connection of chemistry with everyday life.

COMMENTS ON THIS DOCUMENT
:
The document presents interesting findings on the level of chemical literacy among Greek students and sheds some light on the causes that create a fear for chemicals (role of the media and family). They propose the increase of time allocated to teaching general chemistry in secondary education by giving emphasis on real everyday life applications of the textbook material.
NAME OF COMPILER
:
Gekos Mihalis



NAME OF INSTITUTION
:
T.E.I of Ionian Islands