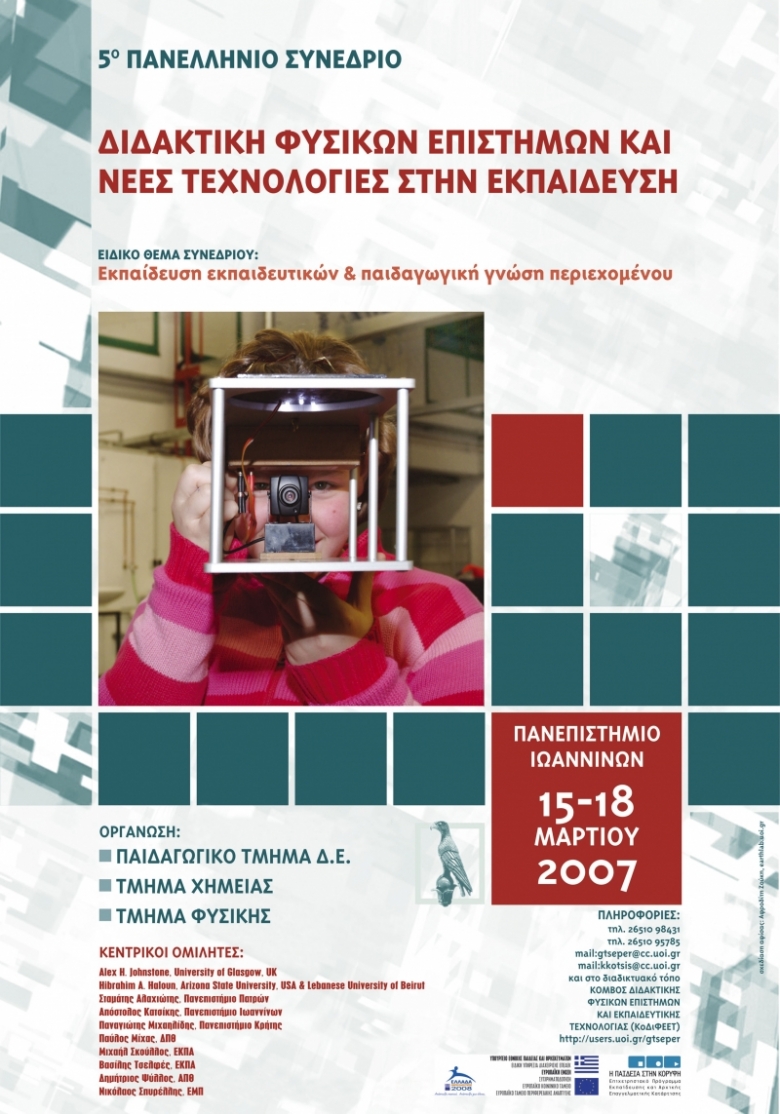 TITLE OF PRODUCT
:
Science Articles in the Press: Methods for transforming press science into educational material

NAME OF AUTHOR(S)
:
Dimitris Mantzouridis, Krystallia Halkia, Konstantinos Skordoulis
(Secondary Education-4th Lyceum of Argyroupoli, National and Kapodistrian University of Athens-Department of Primary Education)

TYPE OF PRODUCT
:
Paper in National Conference Proceedings
LANGUAGE/S OF PRODUCT
:
Greek
DESCRIPTION OF CONTENTS
:
The authors of this work have conducted a descriptive research among primary school teachers and students (11-12 years old) via questionnaires, semi-constructed interviews, and videotaping, aiming at gaining insight to the following three issues:
a) Which are the evaluation criteria that the teachers should follow for choosing an article from the press to be used for in-class teaching of a physical-chemical phenomenon
b) Which are the actual evaluation criteria that teachers follow when choosing science press articles, how are they transformed into educational material and subsequently used in the educational praxis.
c) Which are the pupils' reactions to the use of such articles to the teaching praxis.
The teachers who volunteered in this research project ended up very content by their involvement in the production of such educational material, even though they were very reluctant at the beginning. They pointed out however that the whole process is very time and money consuming in order to be applied on a regular basis. Their dependency on the school textbook is also a major drawback.
The pupils on the other hand seemed to appreciate the use of such novel educational material (press articles). Their positive attitude was basically due to the more poetic-sentimental language employed by the articles (story-telling), the more modern themes and the "livelihood" of the pictures in contrast to the "old" pictures of the typical textbooks (diagrams).

COMMENTS ON THIS DOCUMENT
:
The findings of this document are the result of multiple-stage research and they are considered very interesting. The positive role that non-typical (non-formal) educational tools can play in increasing students' interest towards physical sciences is being confirmed. The research results were obtained by case study analysis (not by statistical methods) which does not allow for quantitation.
NAME OF COMPILER
:
Dr. Irene Petsimeri



NAME OF INSTITUTION
:
T.E.I of Ionian Islands