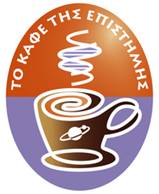 TITLE OF THE INITIATIVE
:
NOESIS Foundation – The Cafe of Science
REFERENT(S)
:
Science Center and Technology Museum – NOESIS Non-profit cultural and training foundation located in Thessaloniki
BRIEF DESCRIPTION OF THE INITIATIVE
:
Series of informal lectures in which there is an open dialogue between scientists and the general public in different themes related to science. The event takes place every month and the thematic area is related with a scientific subject (related with either Physics, Chemistry, Biology, Ecology, Geology, Environmental Science etc). Two recent events were related to the use of biofuels (April 2010) and with the presence of particulate matter in the air of Thessaloniki (March 2010).
OBJECTIVE OF THE INITIATIVE
:
The initiative aims at bringing the world of science closer to the general public.
TARGET GROUP OF THE EVENT
:
General public (adults).
ACTIVITIES CARRIED OUT IN THE FRAMEWORK OF THE EVENT
:
Open dialogue between scientists and general public in a relaxed atmosphere (over coffee).
IMPACT OF THE EVENT
:
The event has mostly local impact (the area of Thessaloniki)
RESULTS REACHED
:
The lectures present increasing demand and are attended by a minimum of 50 adults each time.
EVALUATION OF THE INITIATIVE
:
The event uses a winner formula for scientific dissemination, however no systematic evaluation of its success is available.
NAME OF COMPILER
:
Dr. Irene Petsimeri



NAME OF INSTITUTION
:
T.E.I. of Ionian Islands