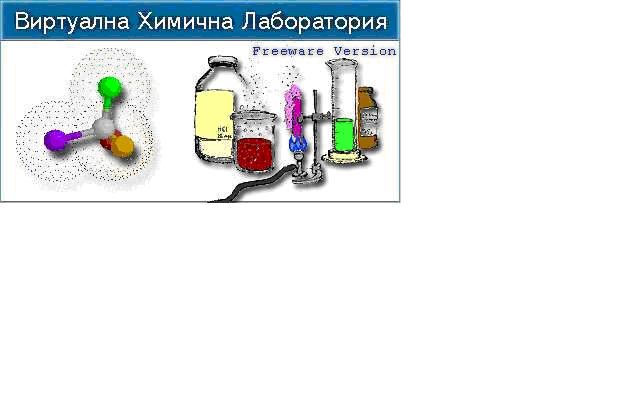 TITLE OF THE INITIATIVE
:
Project - Virtual Chemical Laboratory
REFERENT(S)
:
Boian Michailov
BRIEF DESCRIPTION OF THE INITIATIVE
:
The project is a virtual laboratory in chemistry intended for students studying this subject and their teachers. The program can be of assistance to teachers during laboratory work or be used independently by students at home.
OBJECTIVE OF THE INITIATIVE
:
Opportunity for training, more particularly in the field of chemistry with the subject rendered in a less unattractive way.
TARGET GROUP OF THE EVENT
:
Students, teachers and adults who want to consolidate their basic knowledge of chemistry.
ACTIVITIES CARRIED OUT IN THE FRAMEWORK OF THE EVENT
:
Virtual Chemistry Lab offers: visual trials with different chemicals, analytical and presentation of a model chemical reaction, the services of an assistant (to facilitate working with the program); valuable reference information on chemical elements, vocabulary, tests Self knowledge, interactive laboratory exercise, supporting documentation in Bulgarian; editor equalization of chemical equations converter to convert units, laboratory log book, Calculator, attractive interface and more. The program has an option for updating on the Internet, which allows to be continuously enlarged by new inclusions. In addition, teachers have the opportunity to add new materials and written comments and also to enrich the program.
IMPACT OF THE EVENT
:
Using the program, students acquire basic knowledge and skills when working in a chemical laboratory without risk of adverse incidents in the laboratory (incineration with acids and bases, poisoning with toxic substances, etc.). Users can check their knowledge and skills in an unconventional and entertaining way.
RESULTS REACHED
:
Practical training in chemistry without using real reagents and glassware
EVALUATION OF THE INITIATIVE
:
This project enables everyone to learn the basics of chemistry without any supervision required on behalf of a qualified teacher. But it can also be used by teachers who want to diversify their way of teaching.
NAME OF COMPILER
:
Angel Anchev
NAME OF INSTITUTION
:
Technical University Gabrovo