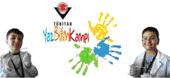 TITLE OF THE INITIATIVE
:
Summer Science Camps
REFERENT(S)
:
TUBITAK (Turkish Scientific and Technological Research Council)
BRIEF DESCRIPTION OF THE INITIATIVE
:
With the Summer Science camp organized by TUBITAK, it is aimed that students can approach events like a scientist and learn science by doing.


The requests of Science Camp by institutes are considered and supported.

OBJECTIVE OF THE INITIATIVE
:
The aim of this organization is to enable students to understand the nature better and to establish a link between daily life by working like a scientist.



TARGET GROUP OF THE EVENT
:
Invention Festivals are organized for all students from primary school to high school students.


ACTIVITIES CARRIED OUT IN THE FRAMEWORK OF THE EVENT
:
In Science Camps, specialist professors give lessons and scientific products are created
The created products are declared on the web sites and so the information is shared.

IMPACT OF THE EVENT
:
Science camps can be organized in every semester. Thus, students can always participate in scientific works.
RESULTS REACHED
:


Every year, many interested researchers and students are reached and they learn science by doing.


EVALUATION OF THE INITIATIVE
:
In Science Camps, specialist professors give lessons and scientific products are created



NAME OF INSTITUTION
:
TUBITAK (Turkish Scientific and Technological Research Council)

ROLE
:
Organizing Institute