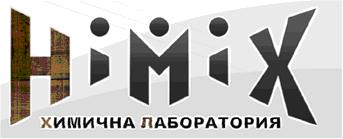 TITLE OF THE INITIATIVE
:
"Himix" Chemical Laboratory
REFERENT(S)
:
Suzan Feimova
Vladislav Trifonov
Nikolai sukniarov
MG "Baba Tonka", Rоusse

BRIEF DESCRIPTION OF THE INITIATIVE
:
Himix is a virtual laboratory for e-learning in chemistry.
It provides opportunities for simulating chemical reactions, access to a large amount of information related to chemistry and
unlimited opportunities for renewal.

OBJECTIVE OF THE INITIATIVE
:
The purpose of Himix Chemical Laboratory is through simulation of chemical reactions to promote interest in the field of chemistry and facilitate comprehension of teaching materials.

TARGET GROUP OF THE EVENT
:
Students who are interested in chemistry

ACTIVITIES CARRIED OUT IN THE FRAMEWORK OF THE EVENT
:
Introducing a virtual laboratory to students of different specialities from secondary schools in Rousse.
IMPACT OF THE EVENT
:
Only regional
RESULTS REACHED
:
Creates interest to the study of Chemistry.

NAME OF COMPILER
:
Albena Tsoneva Tsoneva
Department of Chemistry and Ecology, Technical


NAME OF INSTITUTION
:
Department of Chemistry and Ecology, Technical University of Gabrovo