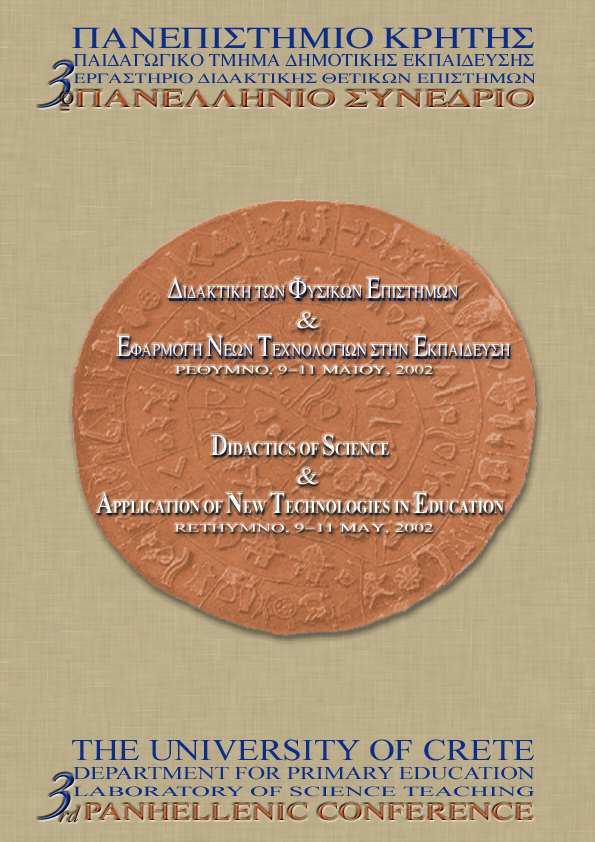 TITLE OF PRODUCT
:
Galileo, Brecht and Science for All Citizens
NAME OF AUTHOR(S)
:
Fanny Seroglou
(Aristotle University of Thessaloniki)

TYPE OF PRODUCT
:
Paper in National Conference proceedings

LANGUAGE/S OF PRODUCT
:
Greek

DESCRIPTION OF CONTENTS
:
In this repot a novel method of popularizing science and increasing scientific literacy is being proposed. It involves the combination of history of science together with the study of a theatrical play and aims at pointing out the interrelation of science with a variety of topics (beyond the world and the language of science) that interest teachers and students in our days. The undergraduate students of the Department of Primary Education (future teachers) read and analyze in the classroom the play "The life of Galileo" by Bertolt Brecht. Through this study, the cultural interrelations of science and society are pointed out and especially the way science affects our perceptions of the physical world.
COMMENTS ON THIS DOCUMENT
:
This document proposes an alternative method (study of a theatrical play) for making scientific issues more accessible to the general population and for increasing public awareness for important scientific issues that affect everyday life.
NAME OF COMPILER
:
Dr. Irene Petsimeri



NAME OF INSTITUTION
:
T.E.I of Ionian Islands