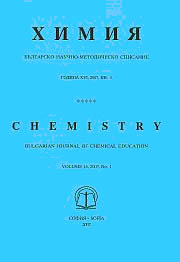 TITLE OF PRODUCT
:
State Educational Requirements: Expectation and Reality
NAME OF AUTHOR(S)
:
A. Tafrova-Grigorova, M. Kirova, E. Boiadjieva, A. Kuzmanov
TYPE OF PRODUCT
:
Paper, national journal "Chemistry"
LANGUAGE/S OF PRODUCT
:
Bulgarian
DESCRIPTION OF CONTENTS
:
The application in school practice of the State Educational Requirements and the Programme of study for 10th form, compulsory level, in Chemistry and Environmental Protection school subject has been evaluated. 10th form pupils' achievements have been assessed by a test. The test is administered to three hundred 10th formers from a few Bulgarian regions and different types of secondary schools. The test results reveal that less than 9% of students meet more than 80% of the expected attainment outcomes. The same percentage of students fails to achieve 20% of the requirements. These alarming facts should be used by educators and policymakers to make important decisions when examining possible changes to improve the State Educational Requirements and Programmes of study.
NAME OF COMPILER
:
Milena Koleva
NAME OF INSTITUTION
:
Department of Chemistry and Ecology, Technical University of Gabrovo