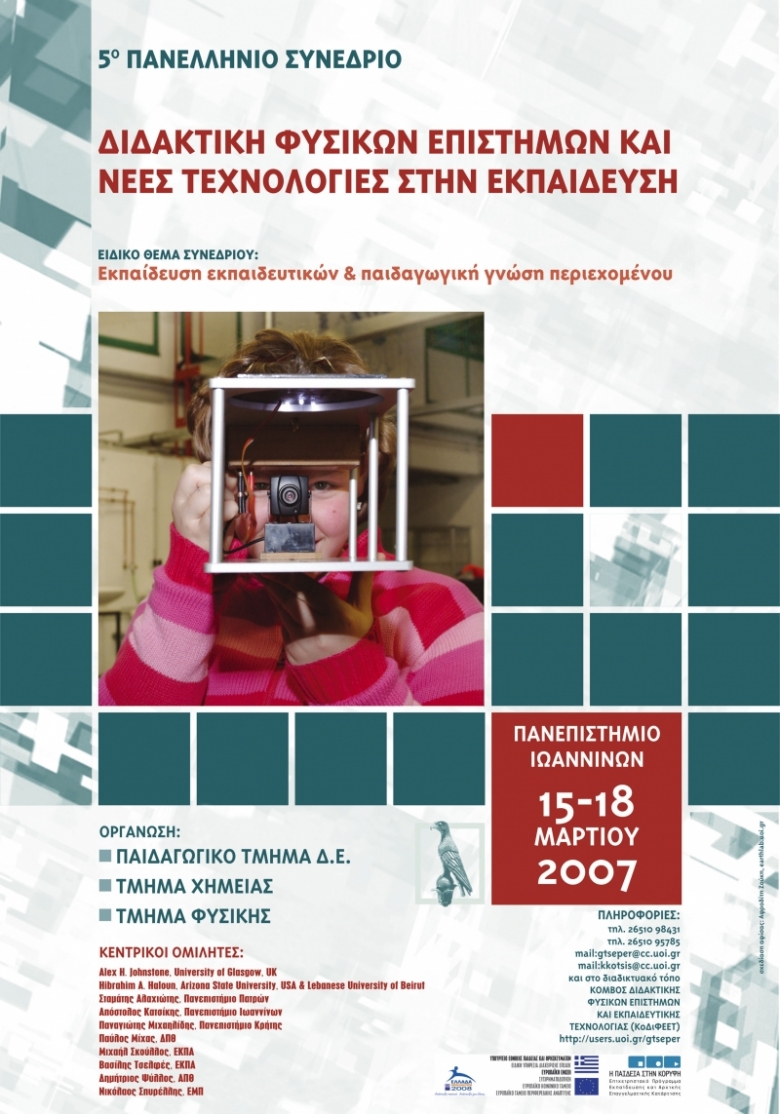 TITLE OF PRODUCT
:
Modern views of chemists and chemical engineers regarding Chemistry Teaching in Secondary Education

NAME OF AUTHOR(S)
:
Xenofon Vamvakeros, Evangelia Pavlatou, Nikolaos Spyrellis
(National Technical University of Athens, Department of Chemical Engineering)
TYPE OF PRODUCT
:
Paper in National Conference proceedings
LANGUAGE/S OF PRODUCT
:
Greek
DESCRIPTION OF CONTENTS
:
In this work a research of the "Delfi" type was conducted aiming at discovering the commonly shared views of the so called "policy makers" in Chemistry Education regarding Chemistry Teaching in Secondary Education in Greece. The interviewees were university professors, highly qualified secondary school teachers, young scientists employed with chemistry teaching and research in this field, staff employed in educational management and a small number of highly ranked staff employed in the private business sector. The "policy makers" seem to share a common opinion on the following four views:
a)In upper secondary school and only among students who intend to study Physical Sciences, all Physical Science courses should be taught experienced teachers following a strict academic curriculum and methodology.
b)Students' alternative (and incorrect) ideas should be taken into account in Chemistry teaching and constructivism should be employed as the main teaching methodology in order to achieve the required mental change.
c)Computer simulations should be employed in teaching chemistry subjects that are related to the microscopic or the very large scale phenomena and also for phenomena that involve dangerous in-class experiments. The general use of computer simulations is not advised.
d)The interdisciplinary and "systemic" teaching approach should be employed in chemistry teaching. In addition, chemistry should be taught by focusing to its connection with everyday life phenomena ("chemistry in context"
On the other hand, the "policy makers" do not seem to agree on the following two aspects:
a)In all educational levels physical sciences should be taught as a single integrated course ("science")
b)The students can act as "small scientists" who are able to discover and/or construct science knowledge with no previous knowledge of theory with the teacher acting as an aid but not as a guide.

COMMENTS ON THIS DOCUMENT
:
This document provides important information on the views of the "policy makers" in Chemistry Education in Greece. However, the sample is not large enough to guarantee the generality of the results reached
NAME OF COMPILER
:
Dr. Dionysios Koulougliotis


NAME OF INSTITUTION
:
T.E.I of Ionian Islands
ROLE
:
Associate Professor