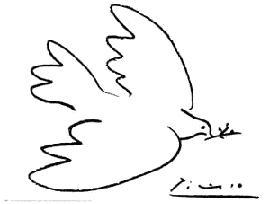 TITLE OF THE INITIATIVE
:
Minerva. Science for Citizens
REFERENT(S)
:
Italian Chemical Society
National Group of Fundaments and History of Chemistry
Department of General Chemistry and Organic Chemistry, University of Turin
BRIEF DESCRIPTION OF THE INITIATIVE
:
Minerva is a site dedicated to scientific knowledge. A consistent portion of the Minerva site is focused on the scientific and technological knowledge of chemistry. Besides a great space is devoted to historical and epistemological aspects of experimental sciences. The relationships between ethics and epistemology are discussed in a dedicated section while topics such as 'chemistry and environment' are treated in order to make science attractive and accessible to all citizens. Theatrum Chemicum is another section that collects a lot of iconographic material because the images of science, including persons and instruments, deeply belong to scientific knowledge.
OBJECTIVE OF THE INITIATIVE
:
The aim is to make science attractive and accessible to all citizens
TARGET GROUP OF THE EVENT
:
Adults and high school students
ACTIVITIES CARRIED OUT IN THE FRAMEWORK OF THE EVENT
:
The site contains about 10.000 pages, that can be consulted with the aid of a search engine. Particular care has been dedicated to 6 sections: history of chemistry and chemical industry, history of experimental sciences, dictionary of chemistry and industrial chemistry, epistemology and ethics, Theatrum Chemicum, periodic system of the elements.The site is constantly updated with news from the world of chemistry.
IMPACT OF THE EVENT
:
National
RESULTS REACHED
:
The Minerva site manages to attract people's attention and curiosity by using many images and news about scientific subjects of common interest.
EVALUATION OF THE INITIATIVE
:
The site collects a lot of interesting information about sciences and, in particular, chemistry. The information is well discussed and well organized and the language used is accessible also to people with a poor knowledge of chemistry.
NAME OF COMPILER
:
Dr. Maria Maddalena Carnasciali
NAME OF INSTITUTION
:
Dipartimento di Chimica e Chimica Industriale – University of Genoa