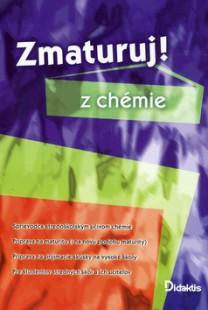 TITLE OF PRODUCT
:
Make the Final Exam! From Chemistry
(Zmaturuj! Z chemie)

NAME OF AUTHOR(S)
:
Marika Benešová, Hana Satrapová
TYPE OF PRODUCT
:
Textbook for secondary school students; international (Czech and Slovak)
LANGUAGE/S OF PRODUCT
:
Czech and Slovak
DESCRIPTION OF CONTENTS
:
Textbook on chemistry for secondary schools offers a overview of chemistry from general chemistry, organic chemistry, inorganic chemistry to biochemistry and termochemistry. Besides the text it also offers charts, schemes and formulas. It is designed as a guide through the chemistry teaching for secondary schools and as a preparation textbook for future university students
COMMENTS ON THIS DOCUMENT
:
The book covers in a well arranged way the basics of chemistry. It is in Slovak language which in general is well understood by Czechs due to historical reasons, however, due the same reasons the younger generation can have some problems with understanding, especially in case of chemical terminology.
NAME OF COMPILER
:
Petra Kinzlova
NAME OF INSTITUTION
:
Department of Science and Research, ICT Prague
ROLE
:
Member of CIAAU Research Team in ICT Prague