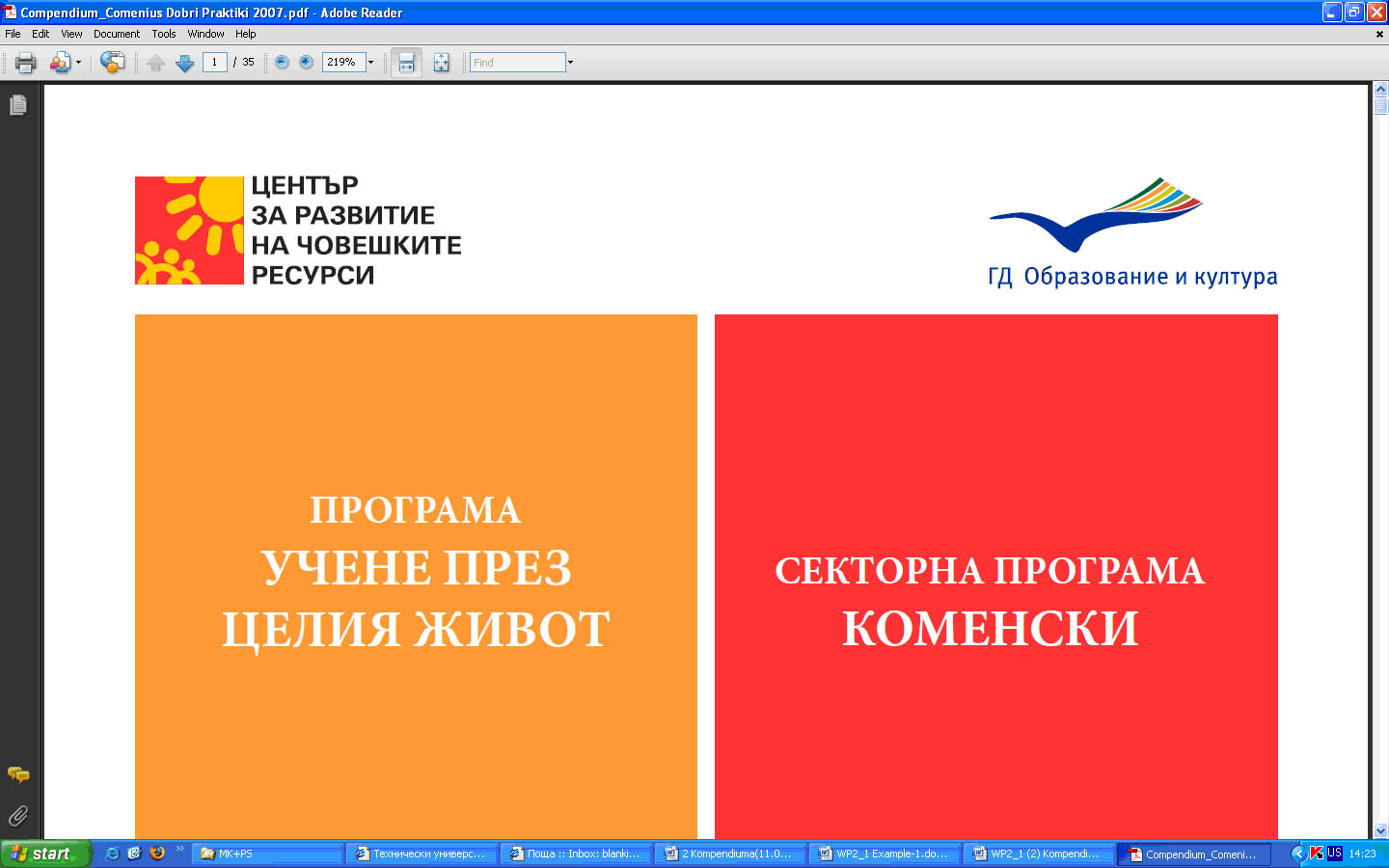 TITLE OF PRODUCT
:
Lifelong Learning programme- KOMENSKI sector programme

NAME OF AUTHOR(S)
:
Human Resources Development Center
TYPE OF PRODUCT
:
National Compendium "Best practices"
LANGUAGE/S OF PRODUCT
:
Bulgarian
DESCRIPTION OF CONTENTS
:
This document describes projects, implemented under sector program KOMENSKI. 15 projects have been effected mainly with the participation of secondary schools in Bulgaria (7 projects), basic schools (3 projects) primary schools (2 projects) subsidiary schools (2 projects) and the kindergarten and secondary schools in Bulgaria (1 project). Besides 15 Bulgarian organizations which have been project contactors, 76 European organizations have taken part as partners.
The projects are of two types: school partnership (12 projects) and school development (3 pro¬jects).

COMMENTS ON THIS DOCUMENT
:
The document describes the best practices in projects under the Lifelong Learnin sector program Komenski which could be followed by schools and organizations in education.
WEBSITE OF THE PRODUCT
:
www.hrdc.bg
NAME OF COMPILER
:
Pencho Stoychev
NAME OF INSTITUTION
:
Department of Chemistry and Ecology, Technical University of Gabrovo
ROLE
:
associated professor