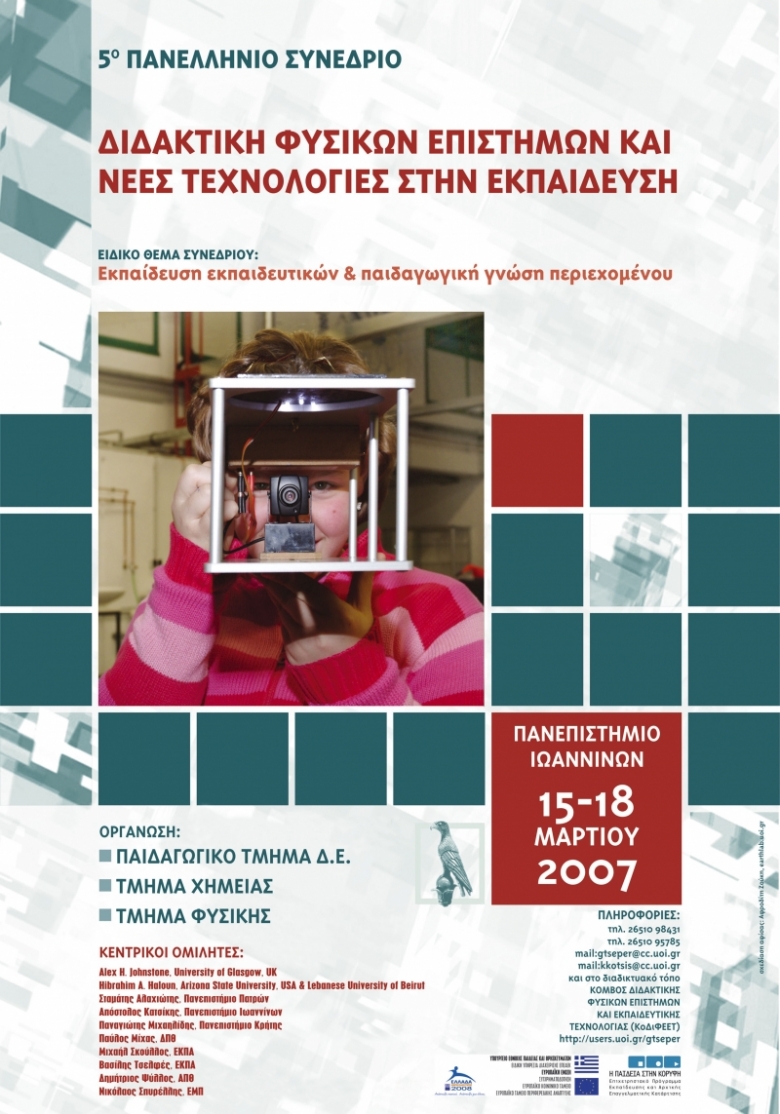 TITLE OF PRODUCT
:
The Chemistry course: Difficulties and perspectives

NAME OF AUTHOR(S)
:
Nikolaos Spyrellis
(National Technical University of Athens, Department of Chemical Engineering)

TYPE OF PRODUCT
:
Report on central speech in National Conference
LANGUAGE/S OF PRODUCT
:
Greek
DESCRIPTION OF CONTENTS
:
In this report, the author initially makes a historical reference to the evolution of chemistry teaching in the Greek school system in the context of the educational reality of each time period of modern Greece (starting at around mid 1850s). Special emphasis is given on the aims of chemistry teaching, the curricula that have been applied, the connection of chemistry with the other science courses taught, and its relevance to the social environment, to every day life and to the main issue of environmental protection.
The chemistry syllabus is currently very large and detailed while the amount of time allocated to chemistry teaching is very limited. Consequently, chemistry is taught superficially and there is not enough time for the students to assimilate even the basic concepts.
The training of prospective chemistry teachers in teaching methods is quite limited and at the same time the term chemistry and chemical has quite negative connotations for the general public (chemical pollution, chemical weapons, chemical contamination). Research on the students attitudes towards chemistry shows that on one hand they consider the science of chemistry very important for their life and for society while on the other they do not conceive the usefulness of chemistry teaching.
Chemistry teaching should become more connected with lab exercises, should take advantage of novel educational tools and stress its connection with everyday life. Chemistry education and the subsequent increased chemical literacy of the general public will allow for the correct use of man's technological achievements.

COMMENTS ON THIS DOCUMENT
:
The document provides a quick yet thorough review of the difficulties and prospective of the chemistry course in the Greek educational system. It gives some interesting suggestions on the formation of the chemistry curricula: they should become more open and less material should be taught, with more hands-on activities.
NAME OF COMPILER
:
Dr. Dionysios Koulougliotis


NAME OF INSTITUTION
:
T.E.I of Ionian Islands
ROLE
:
Associate Professor