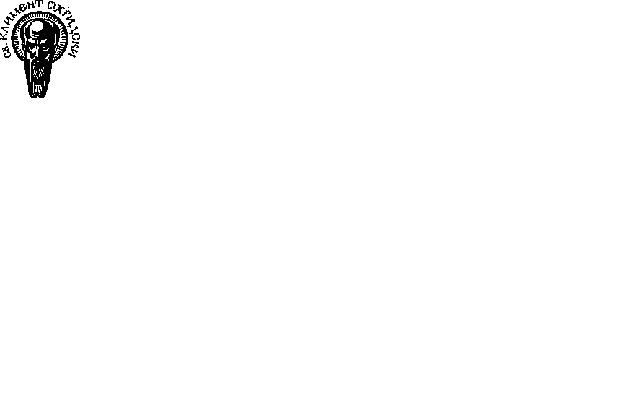 TITLE OF PRODUCT
:
MANDATE PROGRAM
NAME OF AUTHOR(S)
:
Ivan Petkov
TYPE OF PRODUCT
:
publication
LANGUAGE/S OF PRODUCT
:
Bulgarian
DESCRIPTION OF CONTENTS
:
Factors impacting future performance:
1. Diversified possibilities for funding from various funds (research and structural) within the restricted budgetary settings offered by the University.
2. Intensive competition among institutes of higher learning in recruiting student candidates.
3. Retirement of a large bulk of the senior teaching staff.
4. Preparation and development of new degree courses ( e.g. those related to the opening of the School of Medicine at Sofia University).

Active and sustainable work in support of the efforts made by all Faculty members to procure needed funds by means of participation in different EU programs.
Establishment of a unit for direct contacts and coordination with the Ministry of Education and the running EU programs for the purpose of handling relevant information and provision of assistance in drafting projects..
Initiating the foundation of a Chamber of representatives from various universities , companies and industrial units operating in the field of chemistry in search of shared solutions for research and teaching..

COMMENTS ON THIS DOCUMENT
:
Detailed description of the possibilities for prospective development of methods for upgrading and improvement of teaching staff, research and pre – graduation and post graduation knowledge ..
NAME OF COMPILER
:
Dragomir Vassilev
NAME OF INSTITUTION
:
Technical University of Gabrovo