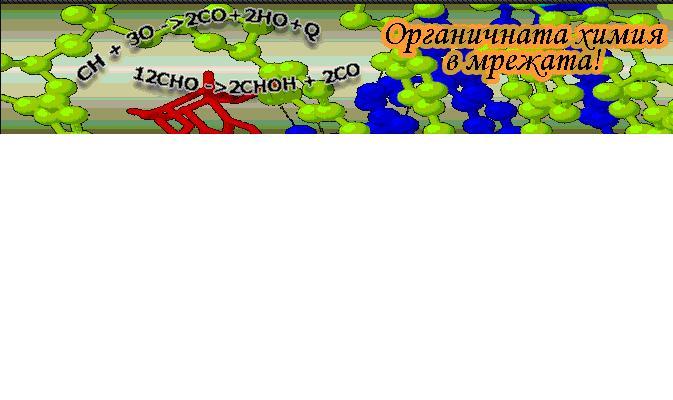 TITLE OF PRODUCT
:
Organic chemistry online
NAME OF AUTHOR(S)
:
Todor Kulev, Cvetomir Cvetkov
Vocational technical high school "Sandor Petof" Razgrad

TYPE OF PRODUCT
:
Online Tutorial
LANGUAGE/S OF PRODUCT
:
Bulgarian
DESCRIPTION OF CONTENTS
:
The project site is an interactive, self-study guide in organic chemistry. It is intended for learning purposes which are not in the scope of research. Content data include chemistry textbooks for the secondary school course plus other Internet based sources. This page is not comprehensive and covers a fraction of all known organic compounds that are over 3 million.
COMMENTS ON THIS DOCUMENT
:
Practical training in chemistry, in which "no" usual reagents and glassware are used.
This project enables everyone to learn the basics of chemistry without any supervision on behalf of a qualified teacher. However it can also be used by teachers who want to diversify their way of teaching.

NAME OF COMPILER
:
Albena Tsoneva
NAME OF INSTITUTION
:
Department of Chemistry and Ecology, Technical University Gabrovo