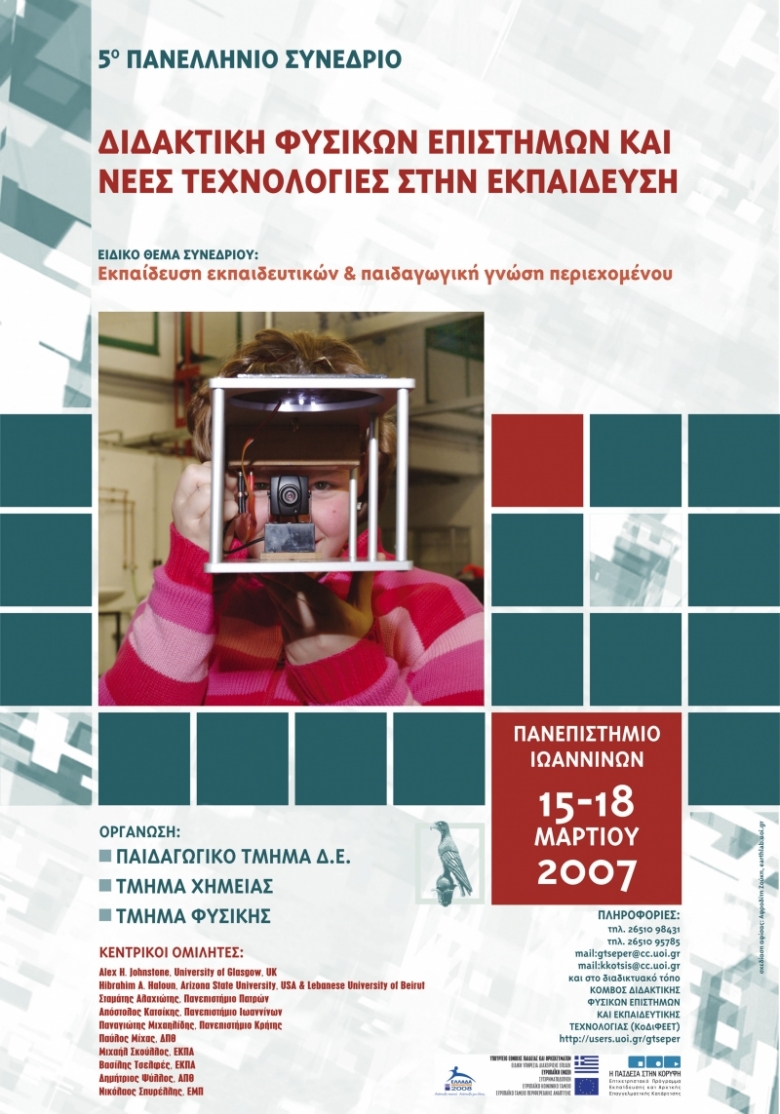 TITLE OF PRODUCT
:
Beliefs of chemistry teachers regarding their work context

NAME OF AUTHOR(S)
:
Maria Giallousi, Vasilis Gialamas, Evangelia Pavlatou, Nikos Spyrellis
(National Technical University of Athens-Department of Chemical Engineering, University of Athens-Department of PreSchool Education)
TYPE OF PRODUCT
:
Paper in National Conference Proceedings


LANGUAGE/S OF PRODUCT
:
Greek
DESCRIPTION OF CONTENTS
:
This work aims at identifying the beliefs of Chemistry secondary school teachers in Greece regarding their work context. It was conducted among 60 experienced Chemistry teachers in the first grade of upper secondary school in the Athens area and used Ford's Motivational Systems Theory as a theoretical basis. It is known that teachers develop strong beliefs regarding physical sciences, their teaching methods, tools and educational result, the curricula, the working conditions and the financing methods. However, these beliefs are seldom explored or taken into account during the process of the design of new curricula and methods for improving the efficacy of science and more specifically chemistry education.
Except of the identification of the teachers beliefs, the researchers explored, by using statistical methods, the difference between the parameters that help teachers being more effective in their work and the possibility that these parameters actually apply in their work context. Unfortunately, 16 out of the 23 identified positive parameters were found not to be present in the actual work environment.
These parameters are related with the following issues: teacher continuing education- educational aspect of the course context, school laboratory infrastructure, teacher participation in the curriculum formation, teacher interaction with expert scientists, teacher communication with the parents, increased funds for education.
COMMENTS ON THIS DOCUMENT
:
This is a very interesting work in which the role of chemistry teachers' beliefs regarding their work context is proposed as a parameter that should be taken into account by the policy makers during the design of new curricula for life long learning in chemistry. The relatively small sample size did not allow for factor analysis and more in depth quantitative analysis.
NAME OF COMPILER
:
Dr. Dionysios Koulougliotis



NAME OF INSTITUTION
:
T.E.I of Ionian Islands
ROLE
:
Associate Professor