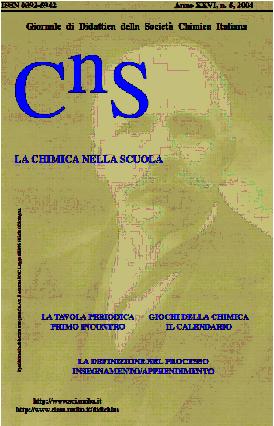 TITLE OF PRODUCT
:
Chemistry in school and University: a possible future?
NAME OF AUTHOR(S)
:
Marco Franceschin
TYPE OF PRODUCT
:
Paper of the national journal 'La Chimica nella scuola' ('Chemistry in the school')
LANGUAGE/S OF PRODUCT
:
Italian
DESCRIPTION OF CONTENTS
:
The paper presents and contains a document written by the Young Scientists Group of the Italian Chemical Society and approved during the 4th SAYCS Congress, held in Riccione from 17th to 19th May 2004. The document deals with the possible consequences of the "Moratti decree", so called from the name of the then Minister of University and Research. If carried out, it would strengthen the problem of temporary employment in University and in schools. Moreover, it does not promote the exchange of knowledge between schools and Universities.


COMMENTS ON THIS DOCUMENT
:
The paper deals with the reaction of the academic world against the "Moratti decree", that today is no longer topical. But it is important because is an example of the frequent fights between the world of education and the political world in Italy: this problem is topical till today.
NAME OF COMPILER
:
Dr.Maria Maddalena Carnasciali
NAME OF INSTITUTION
:
Dipartimento di Chimica e Chimica Industriale - University of Genoa